Body as container,
2021, Installation with several works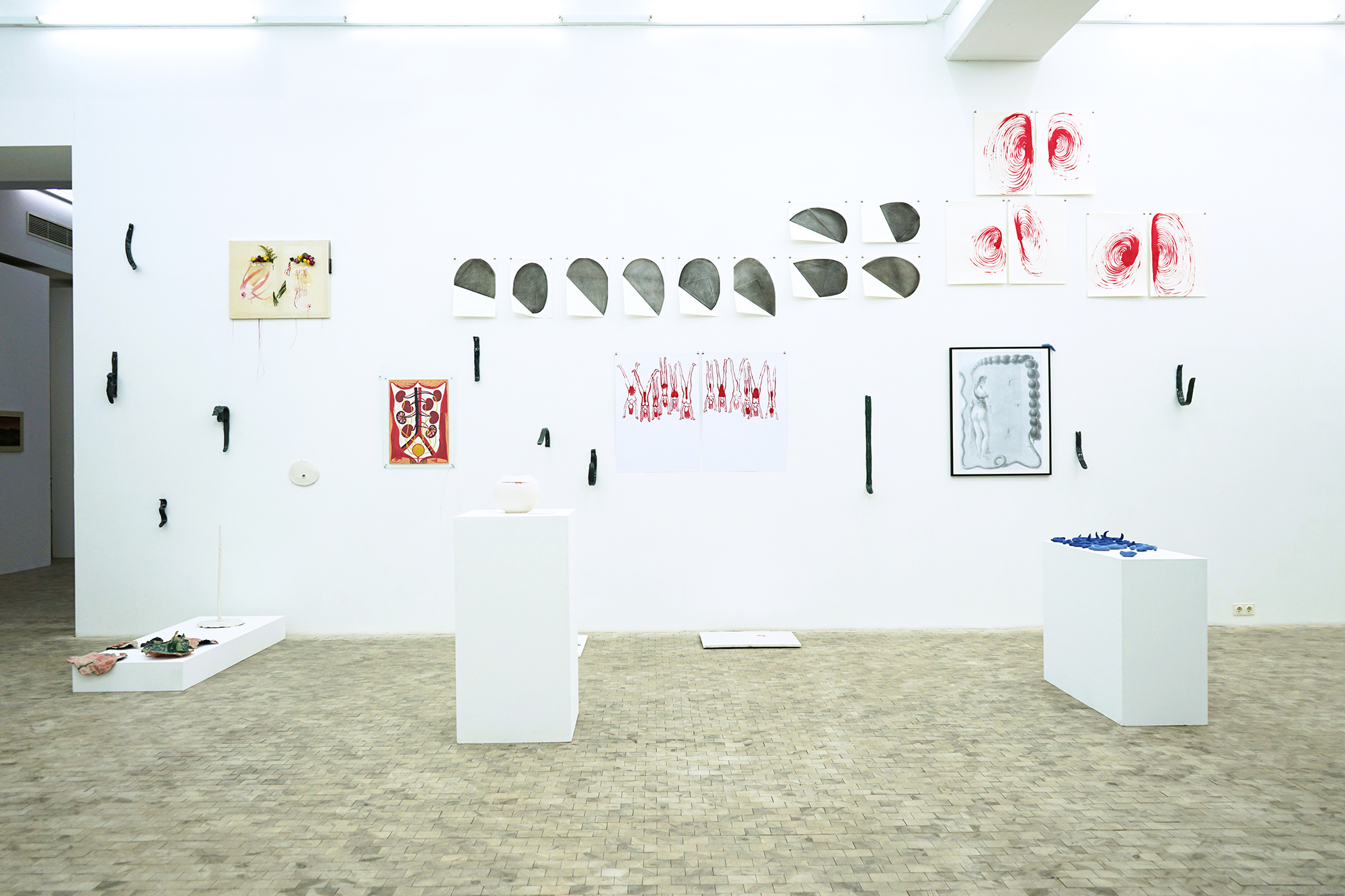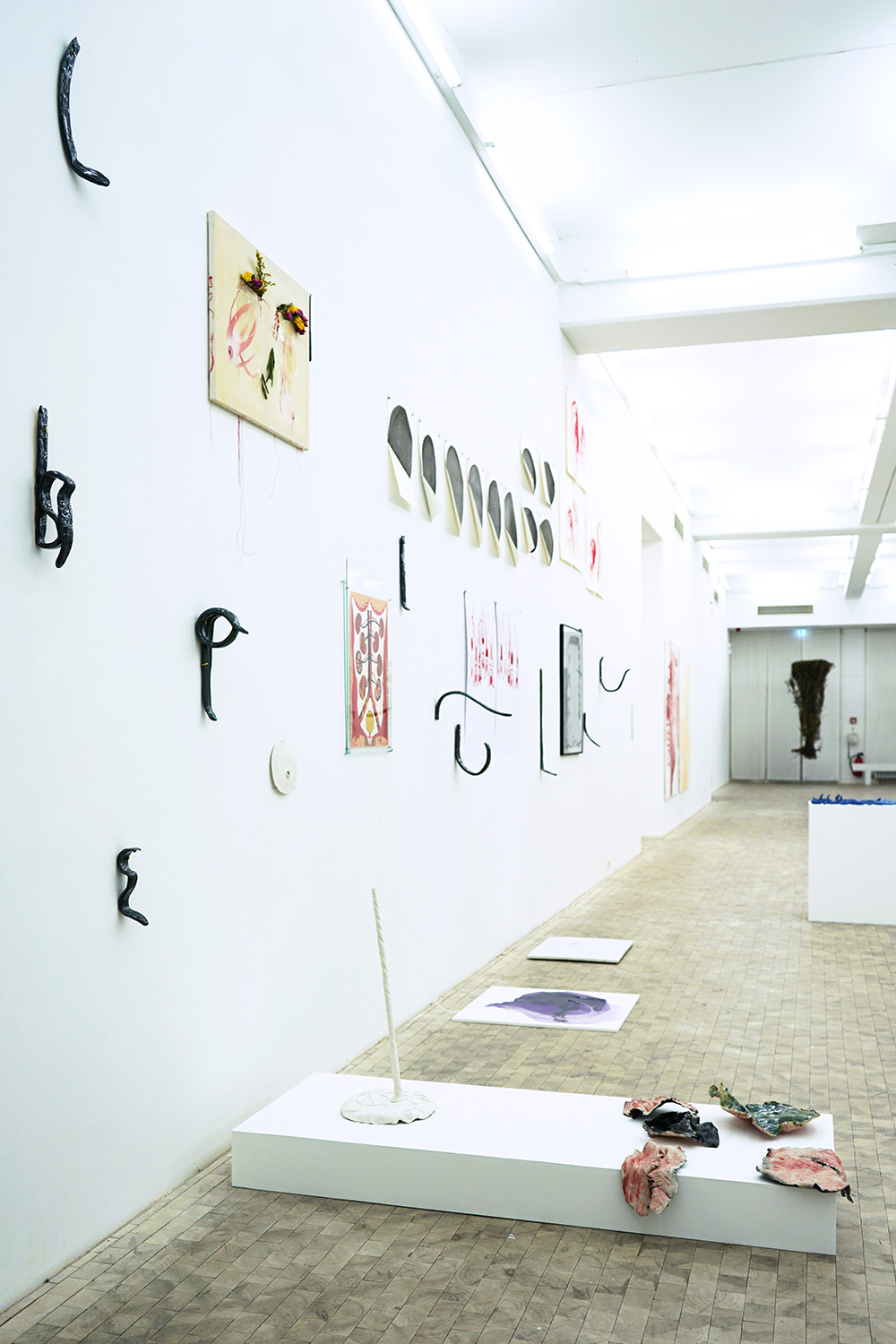 Installationsview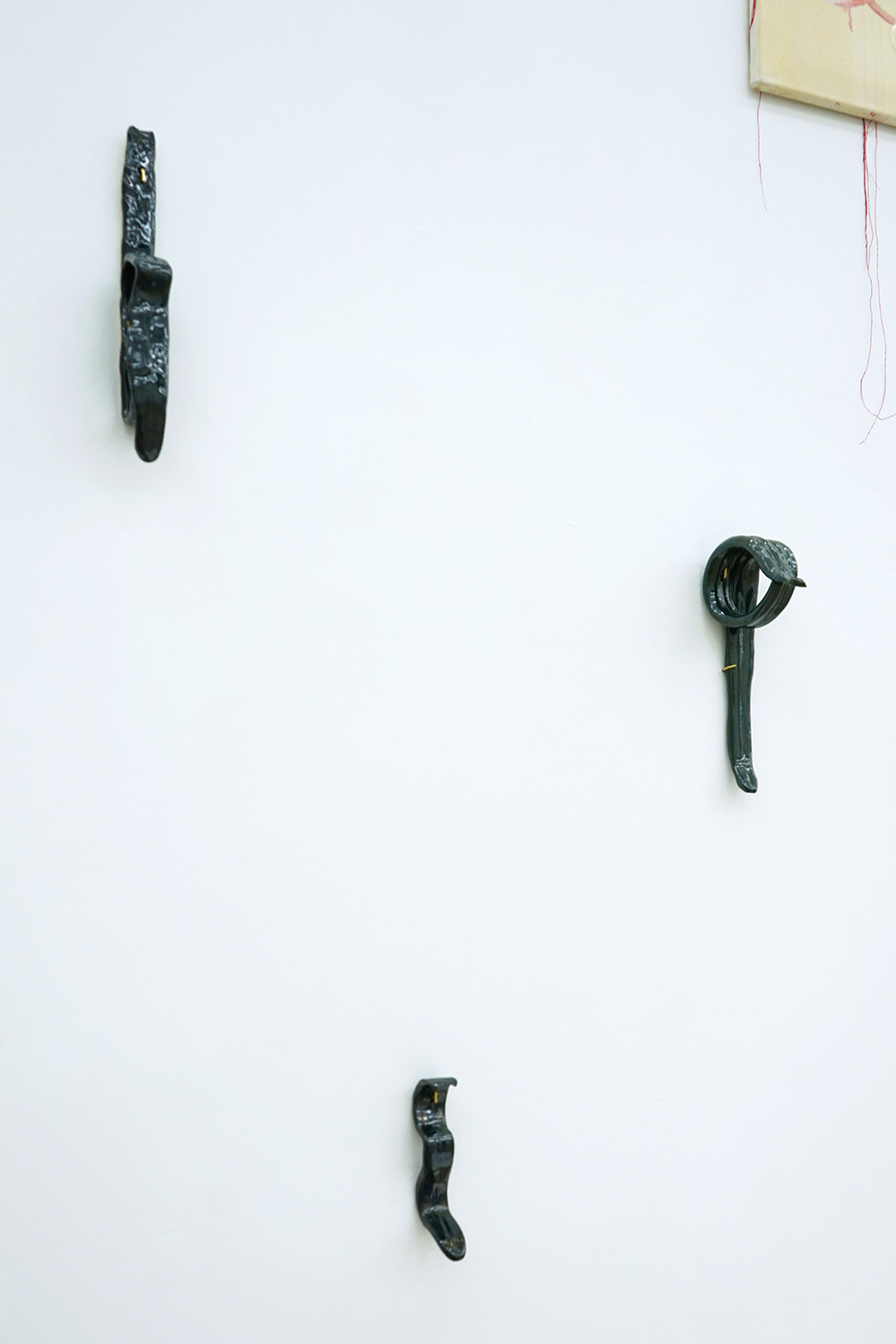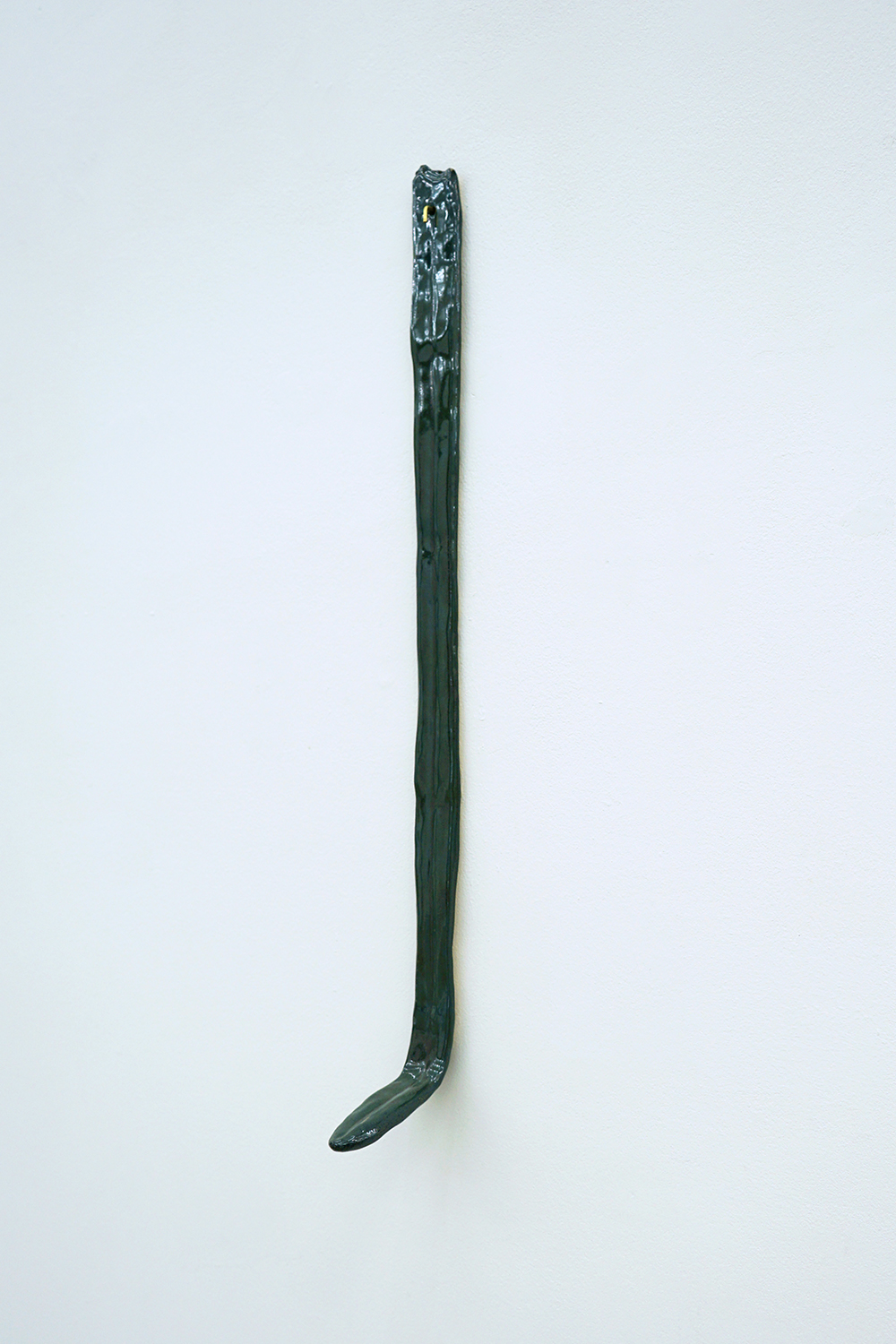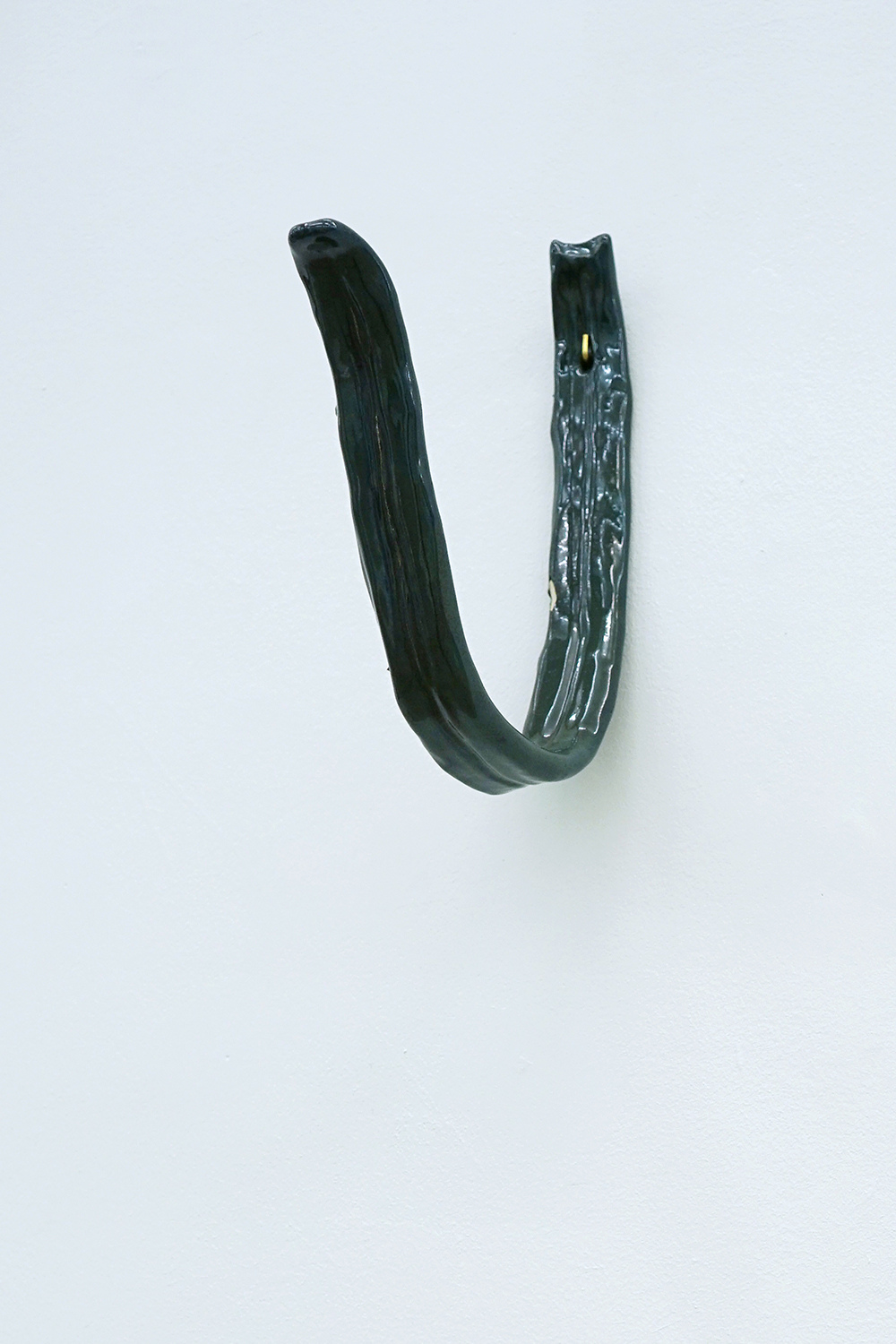 pulled out (tongues)
ceramics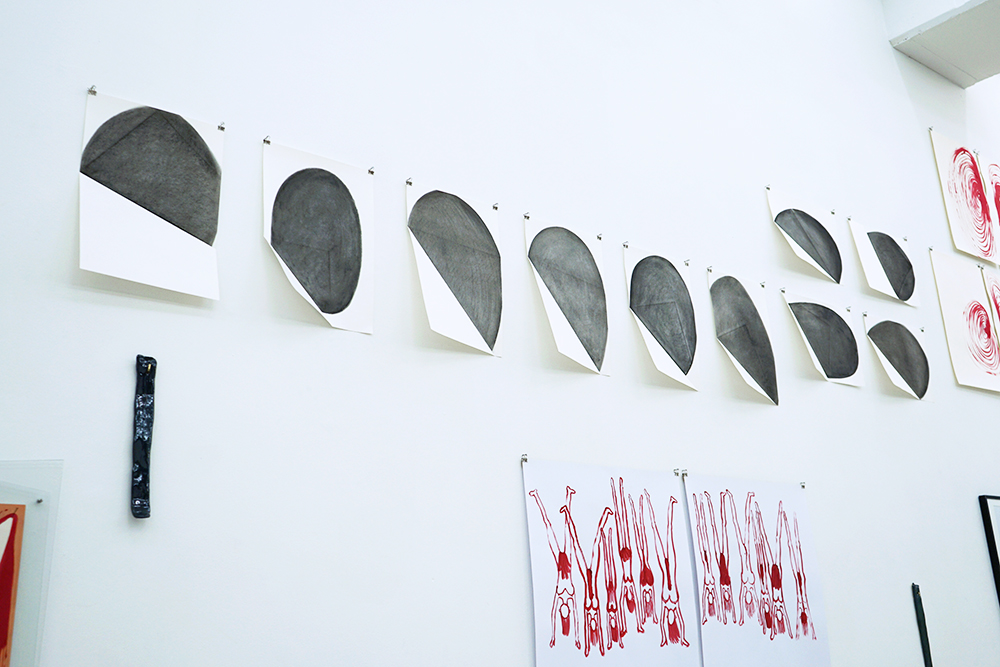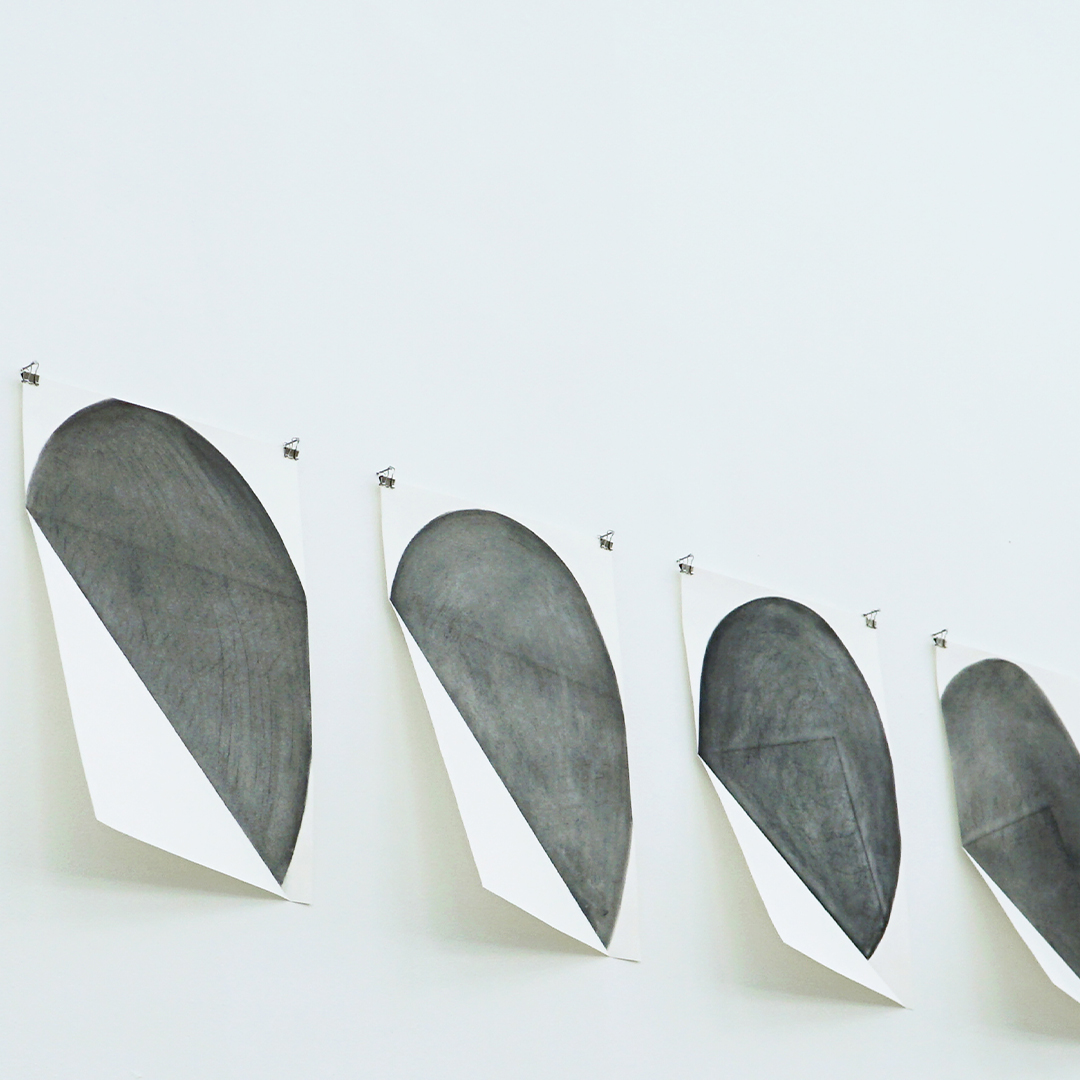 Black mouths
drawing on paper
kohle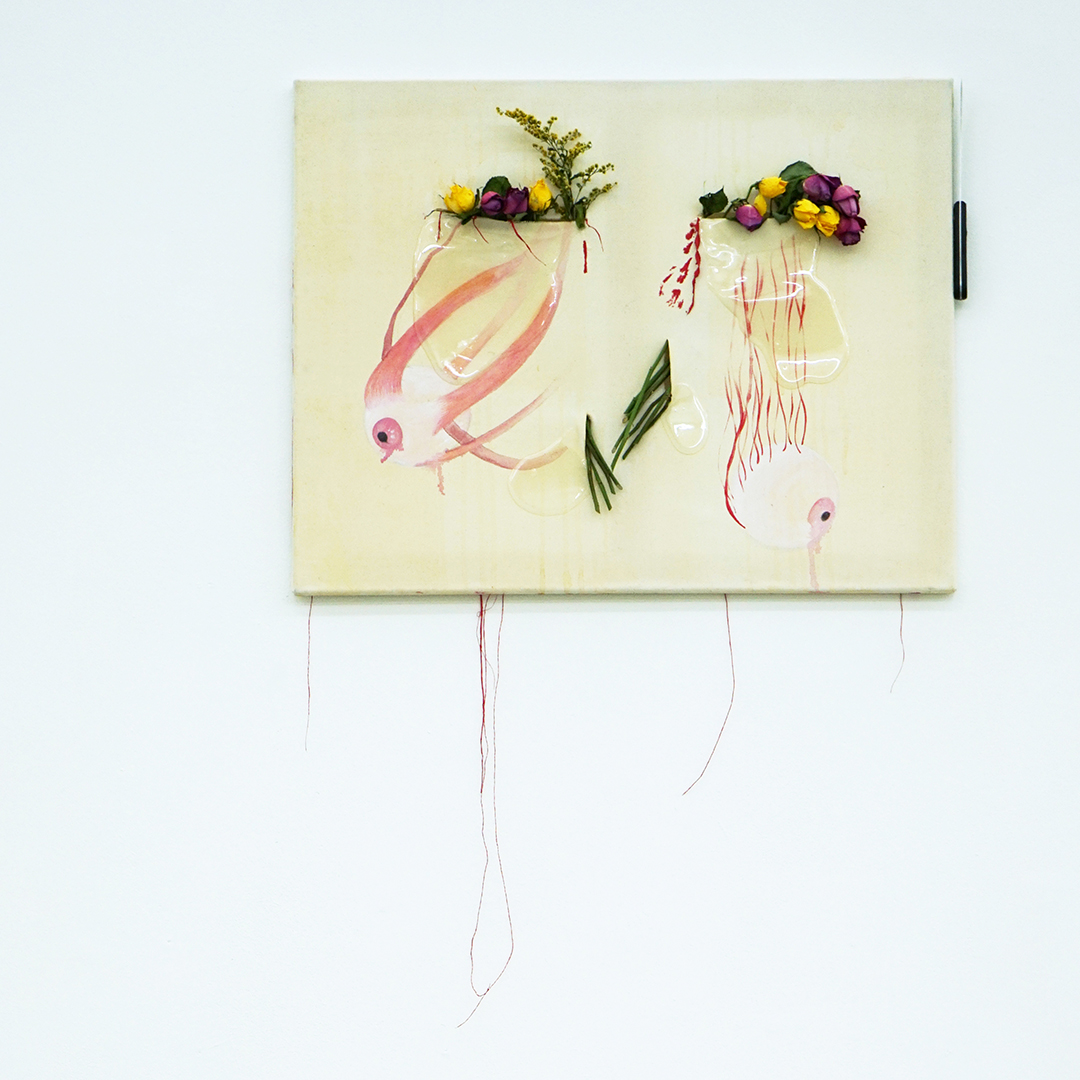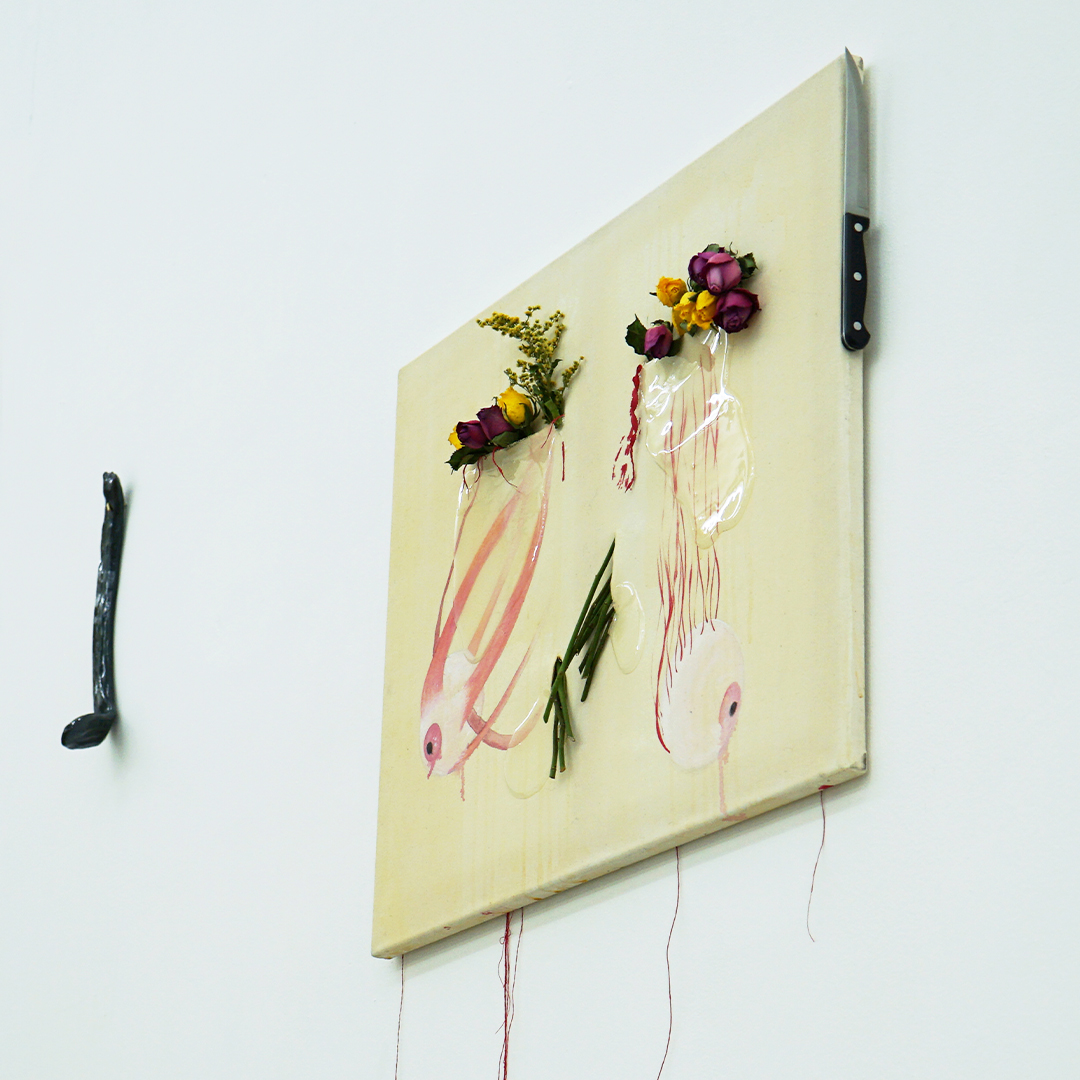 Tears and runny nose
collage on canvas
Acryl, gouache, flowers, knife, epoxy resin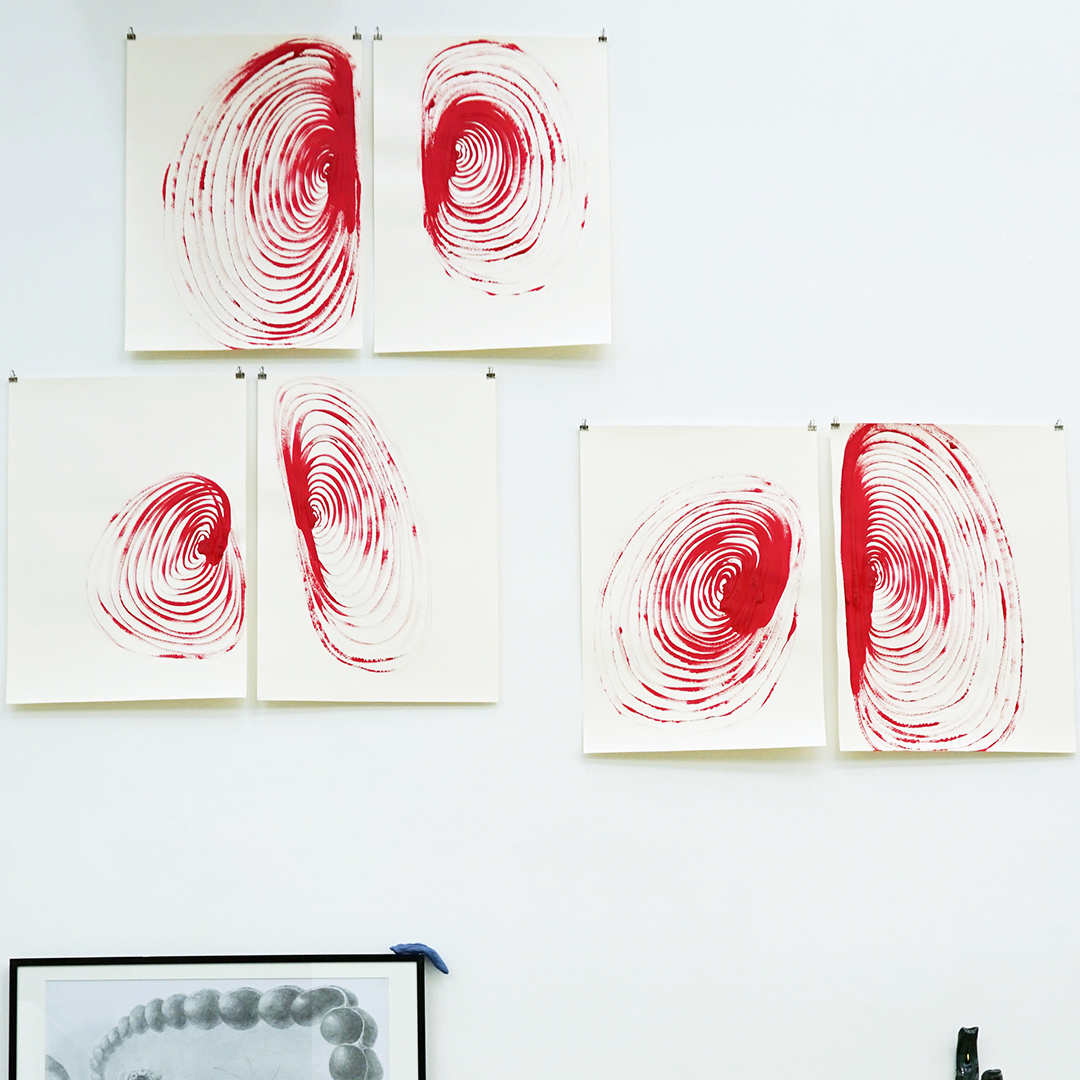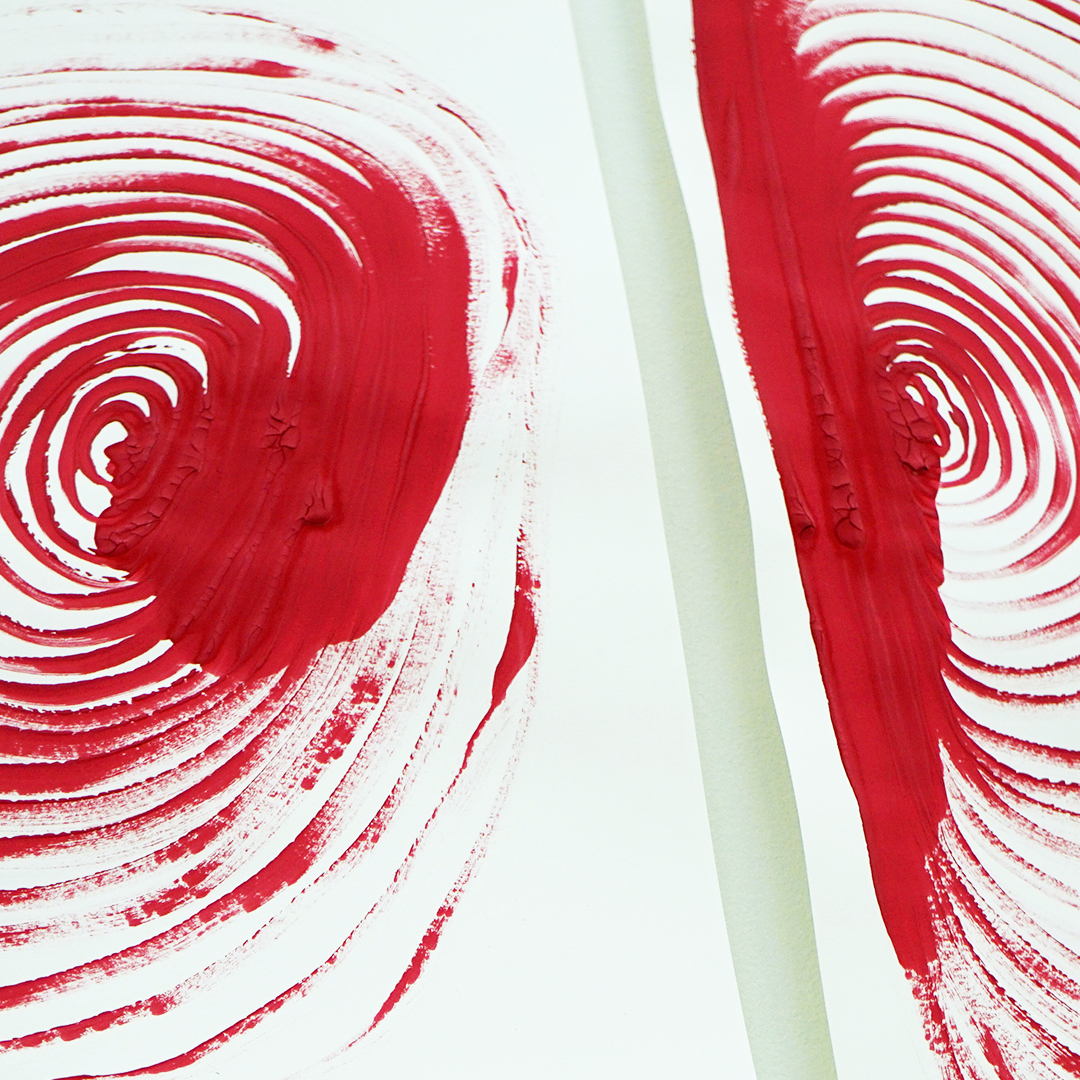 Earworms
drawing on paper
gouache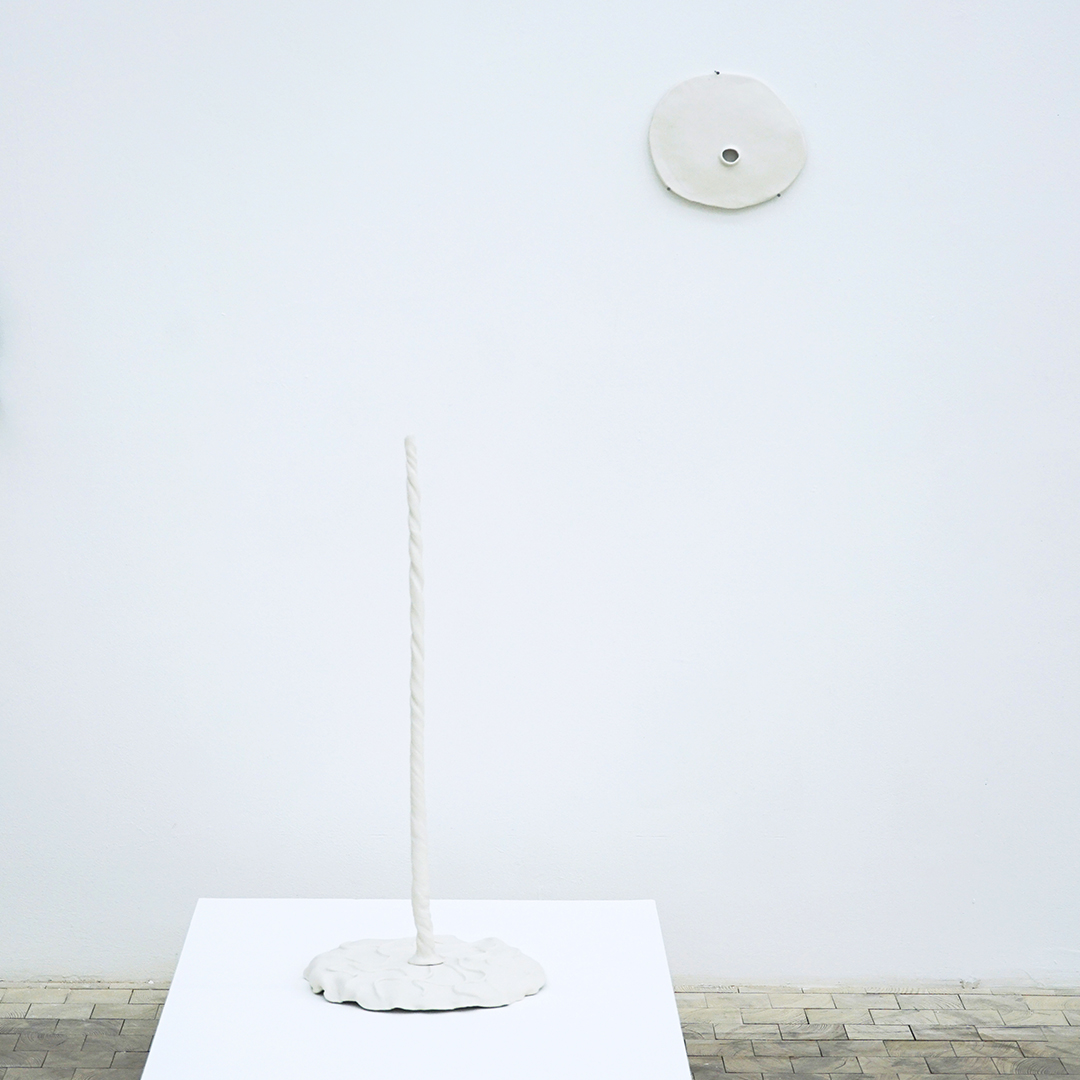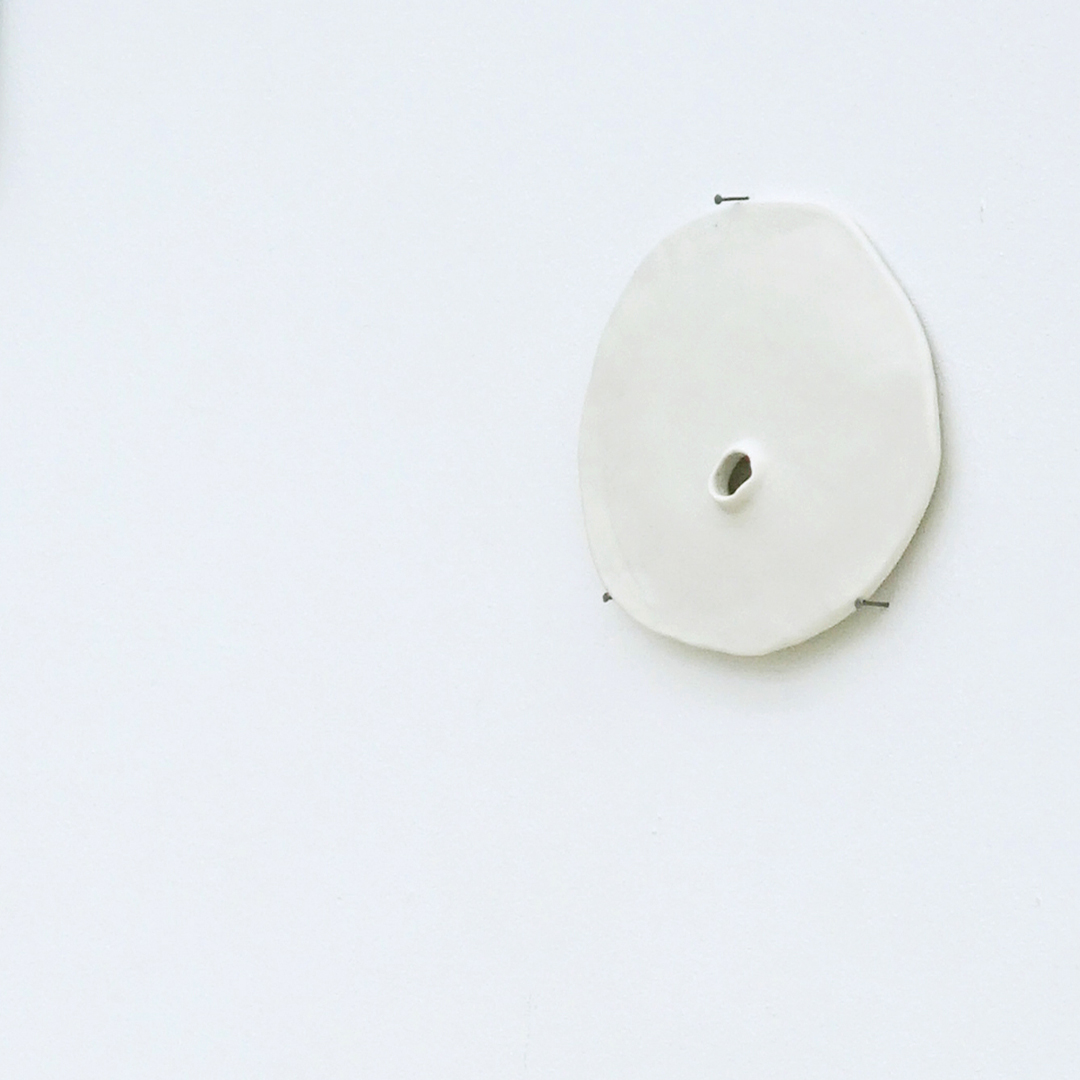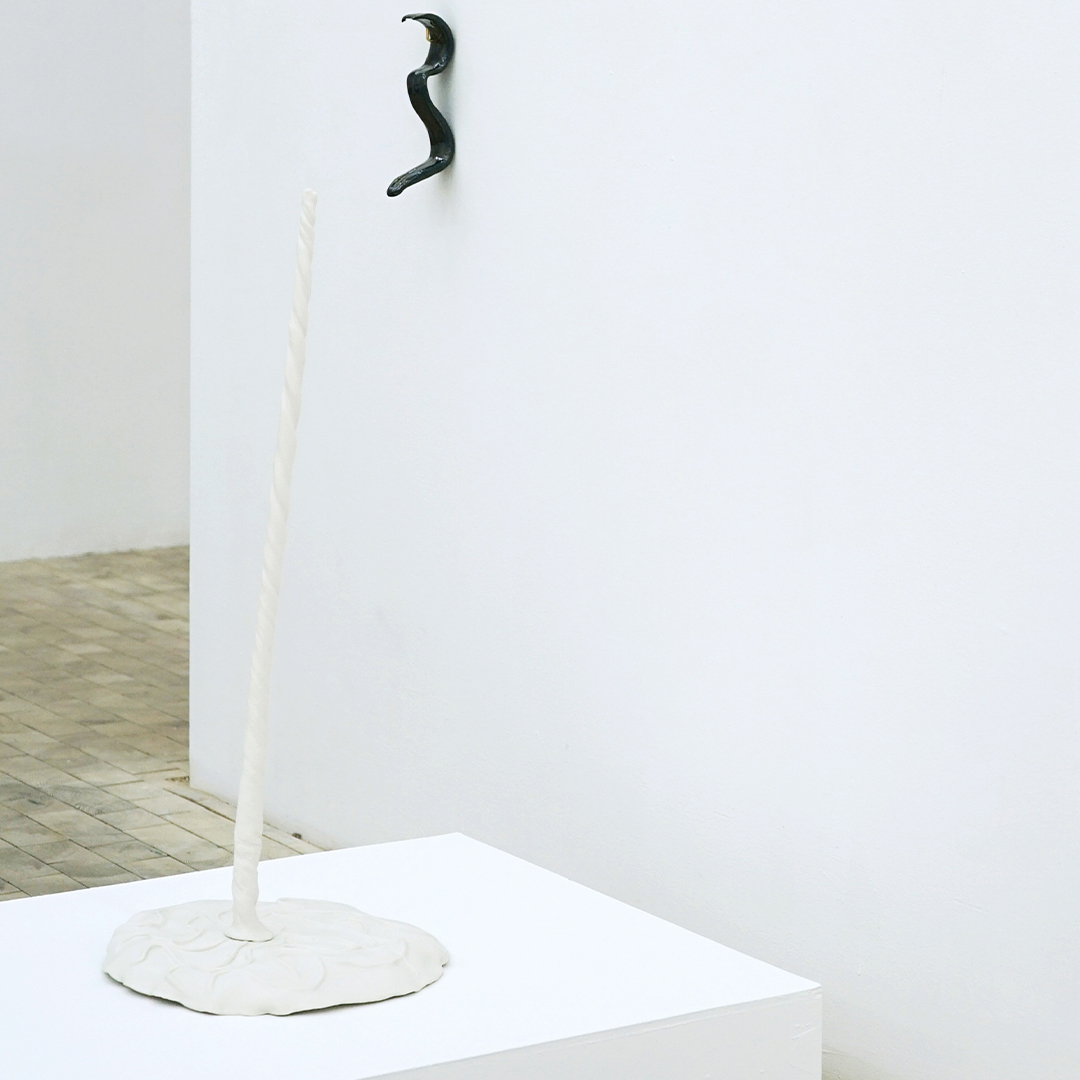 we were originally connected (the navel and the placenta)
porcelain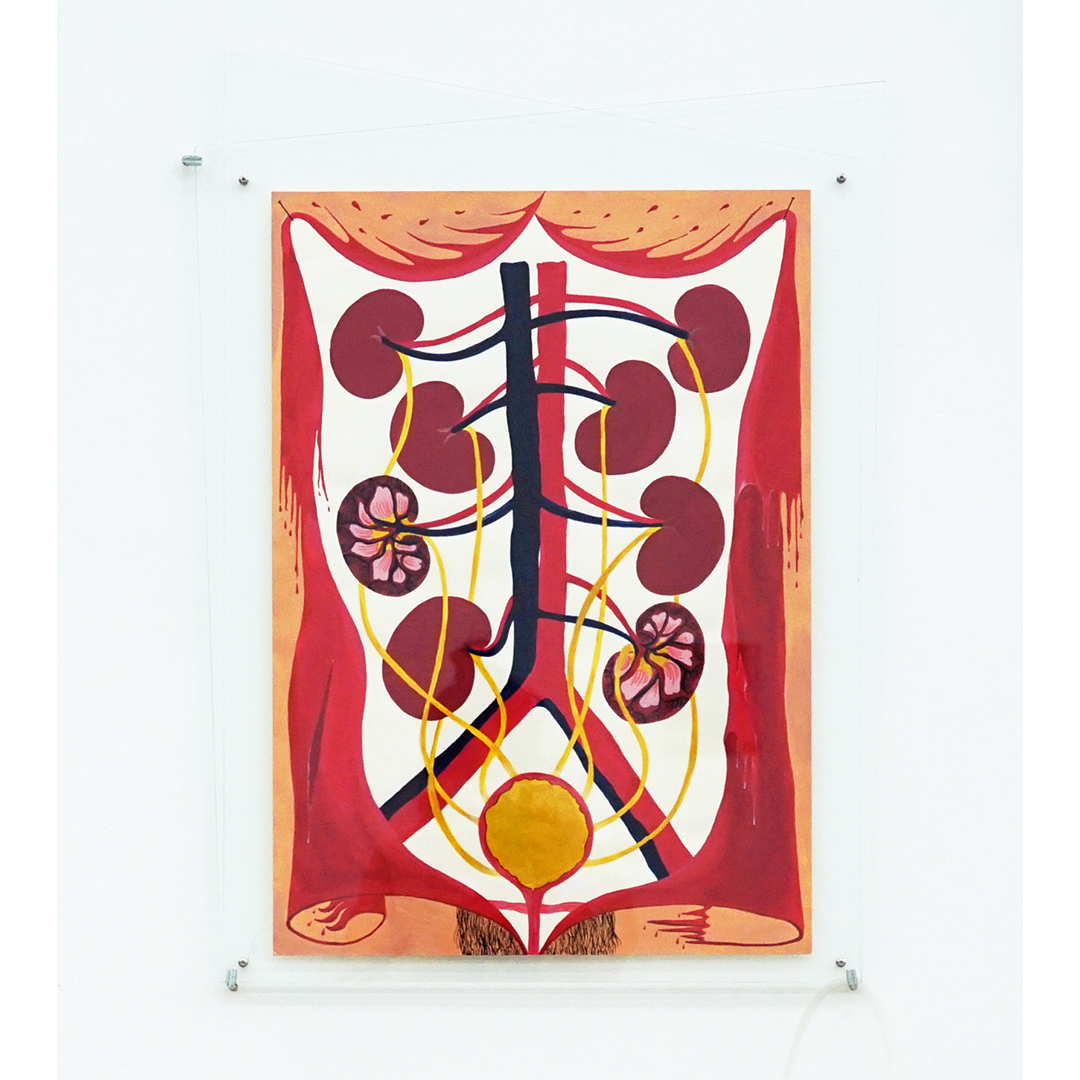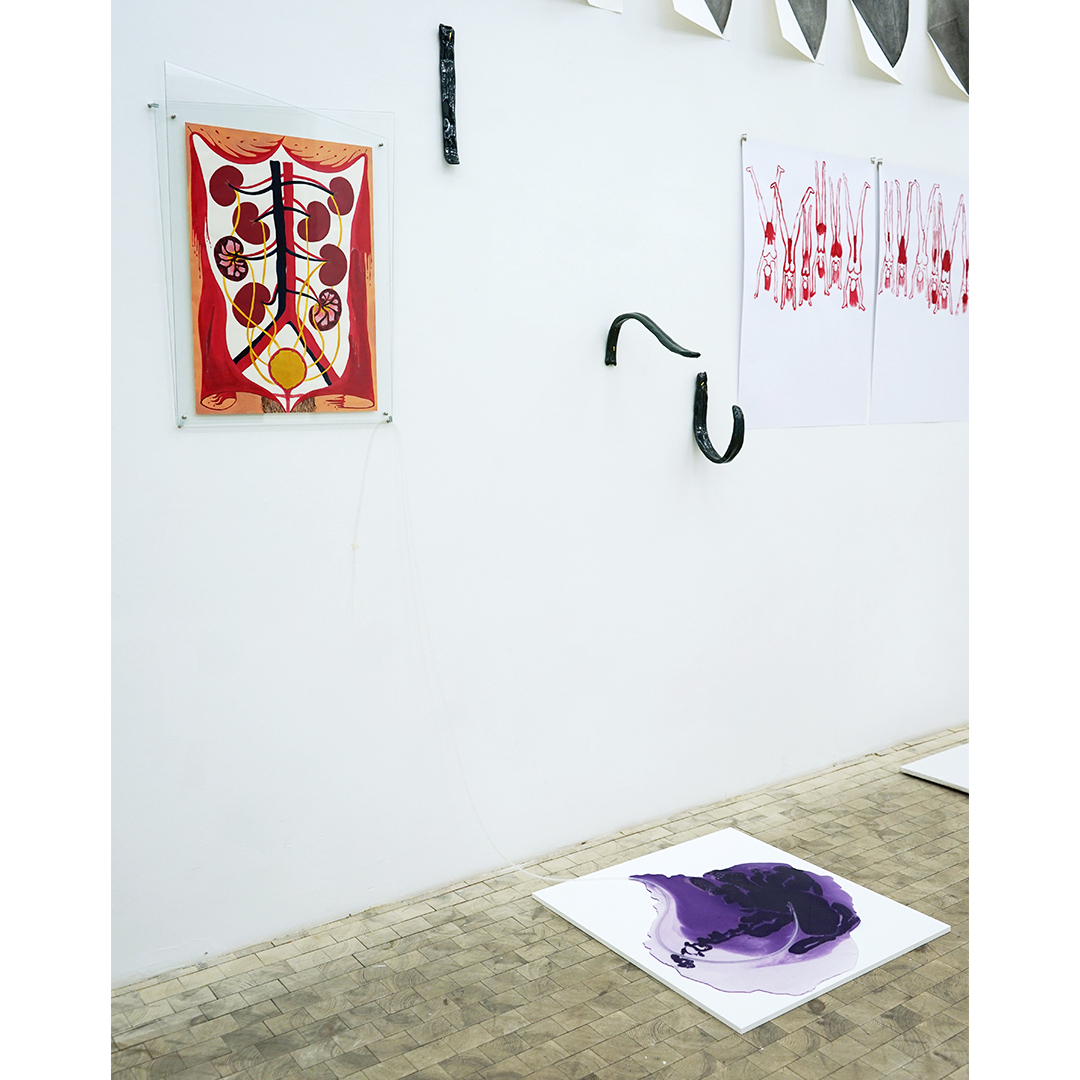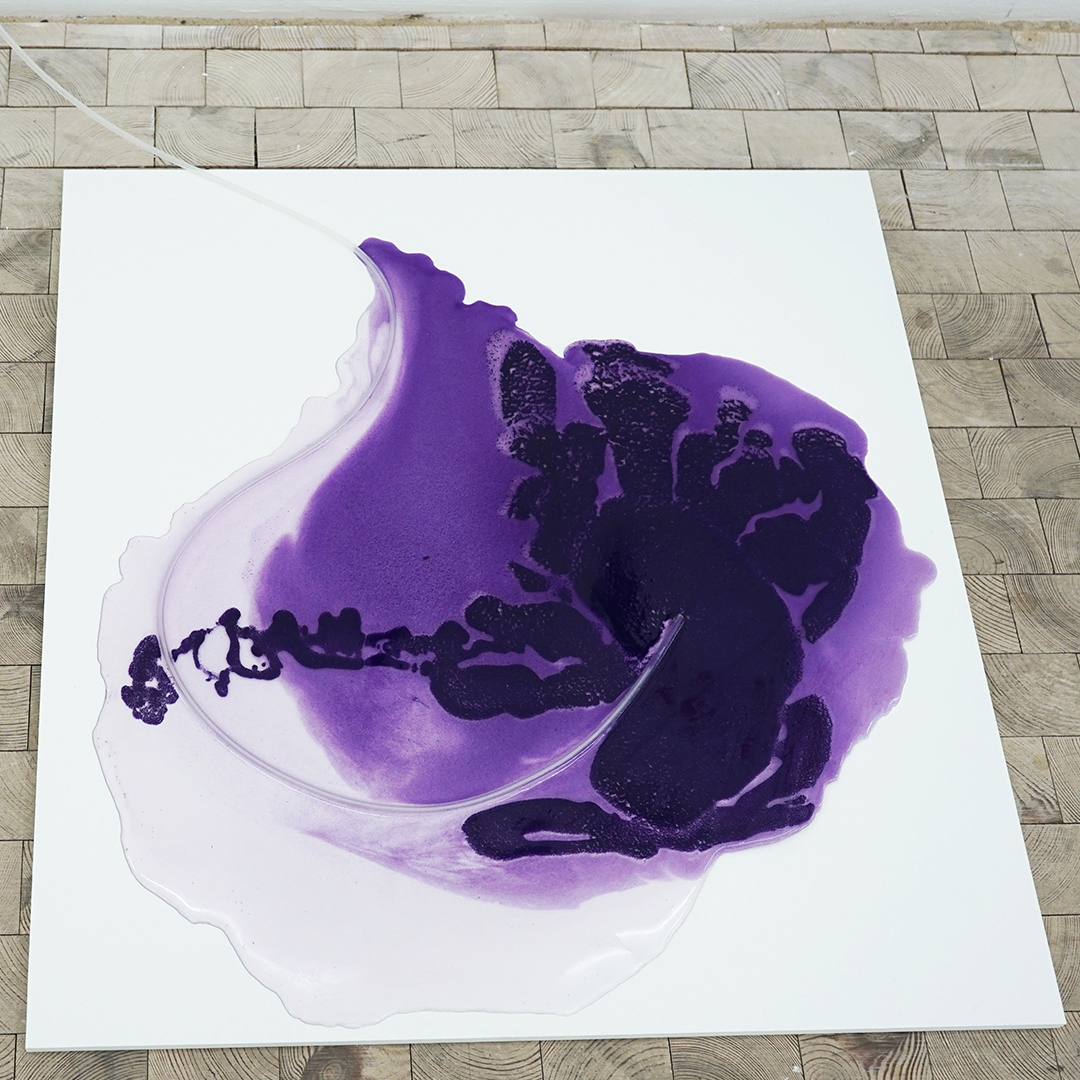 If i have more kidney
drawing installed
gouache, glass, tube, epoxy resin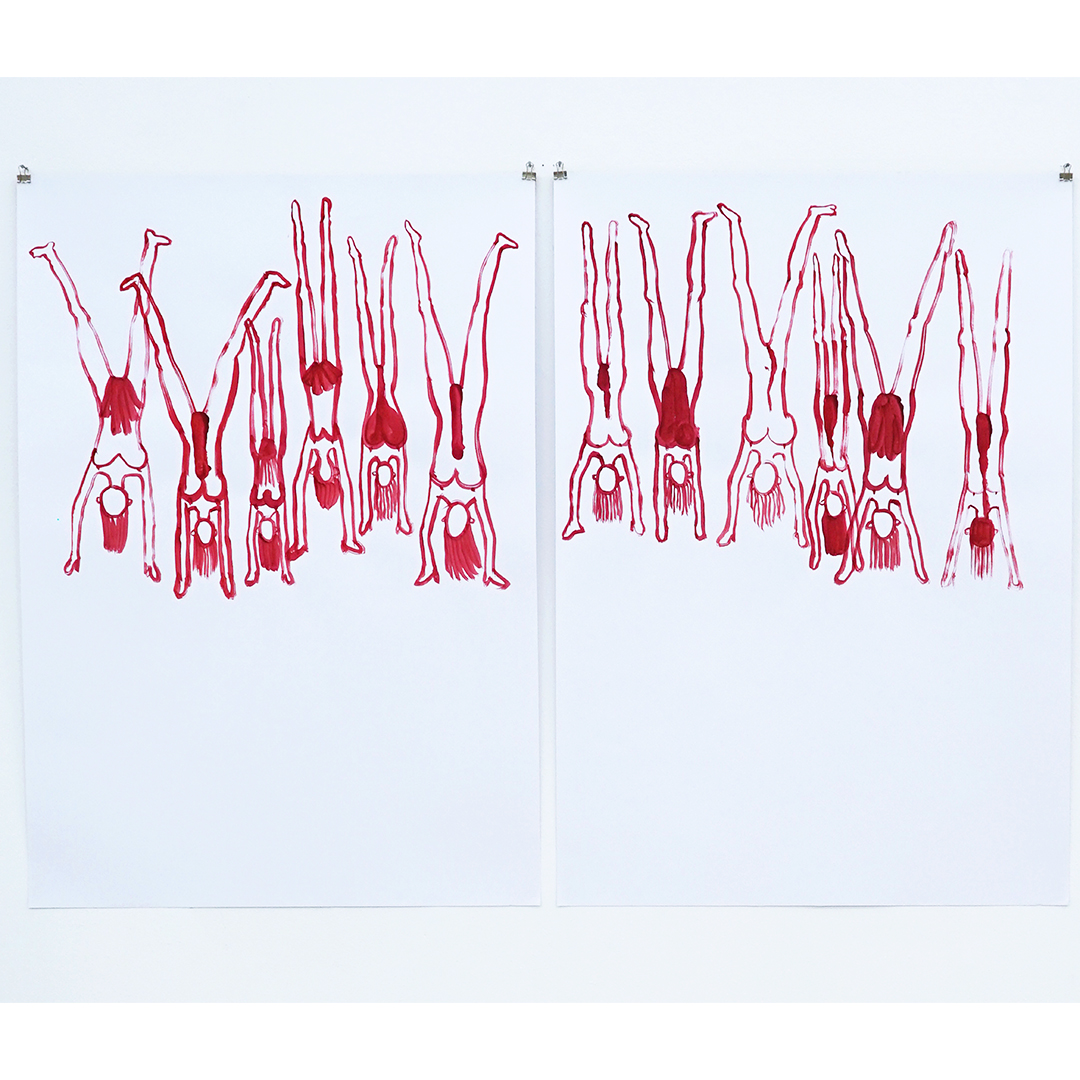 Standing like a bottle (How we eternal bleed)
drawing on paper
gouache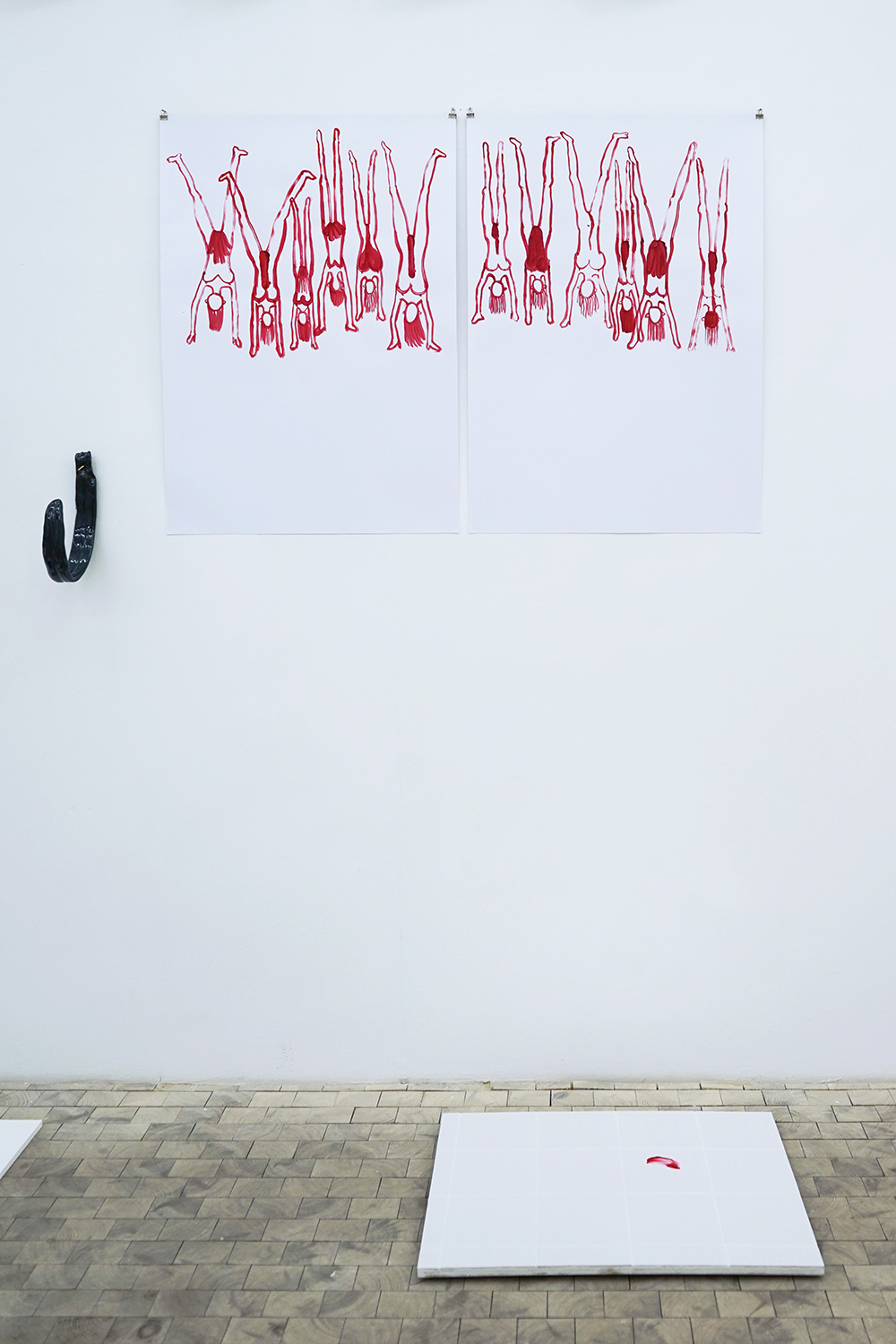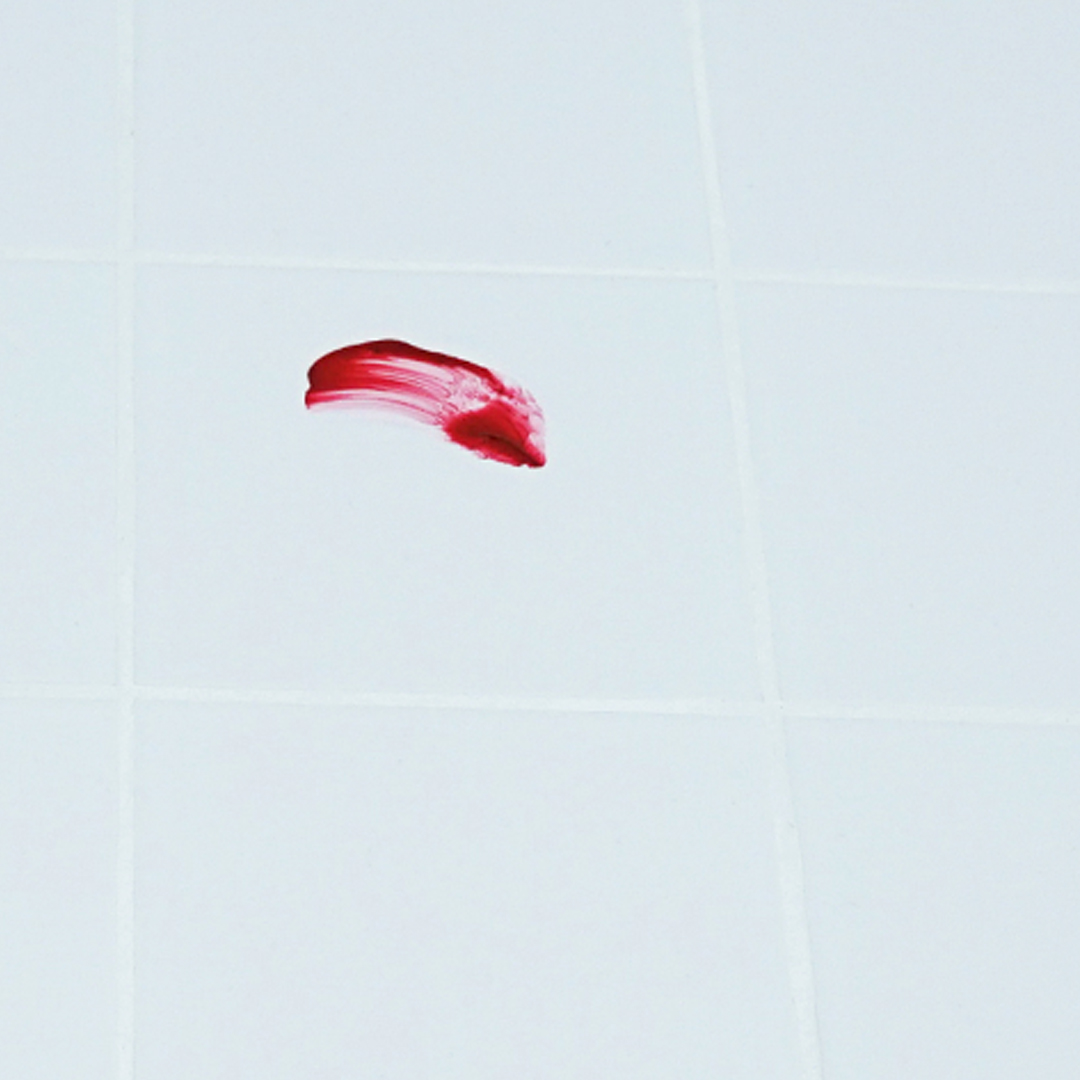 Scheu
tile, grout, gel, gouache, wood panel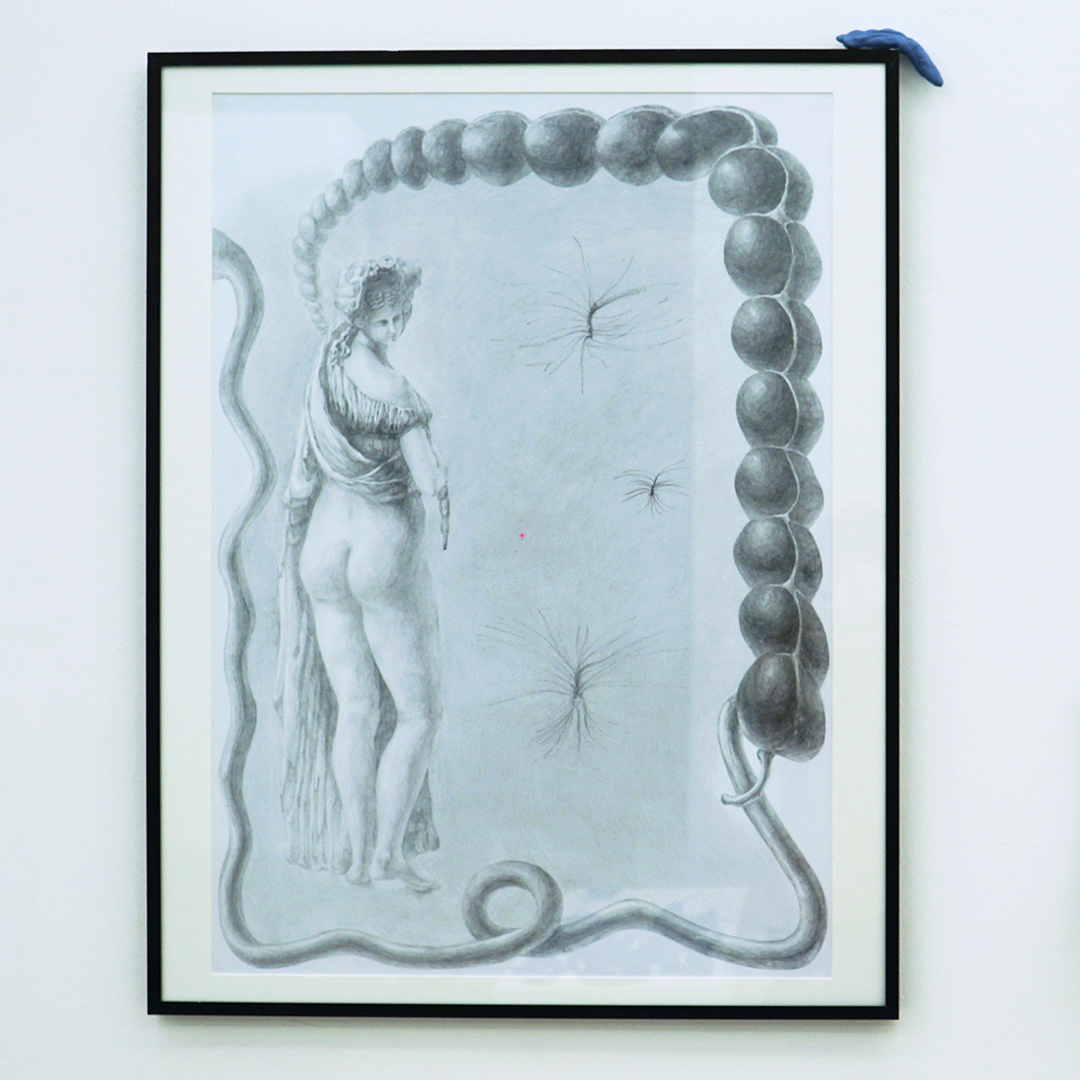 Anus
drawing on paper
pencil, sticky note on the back side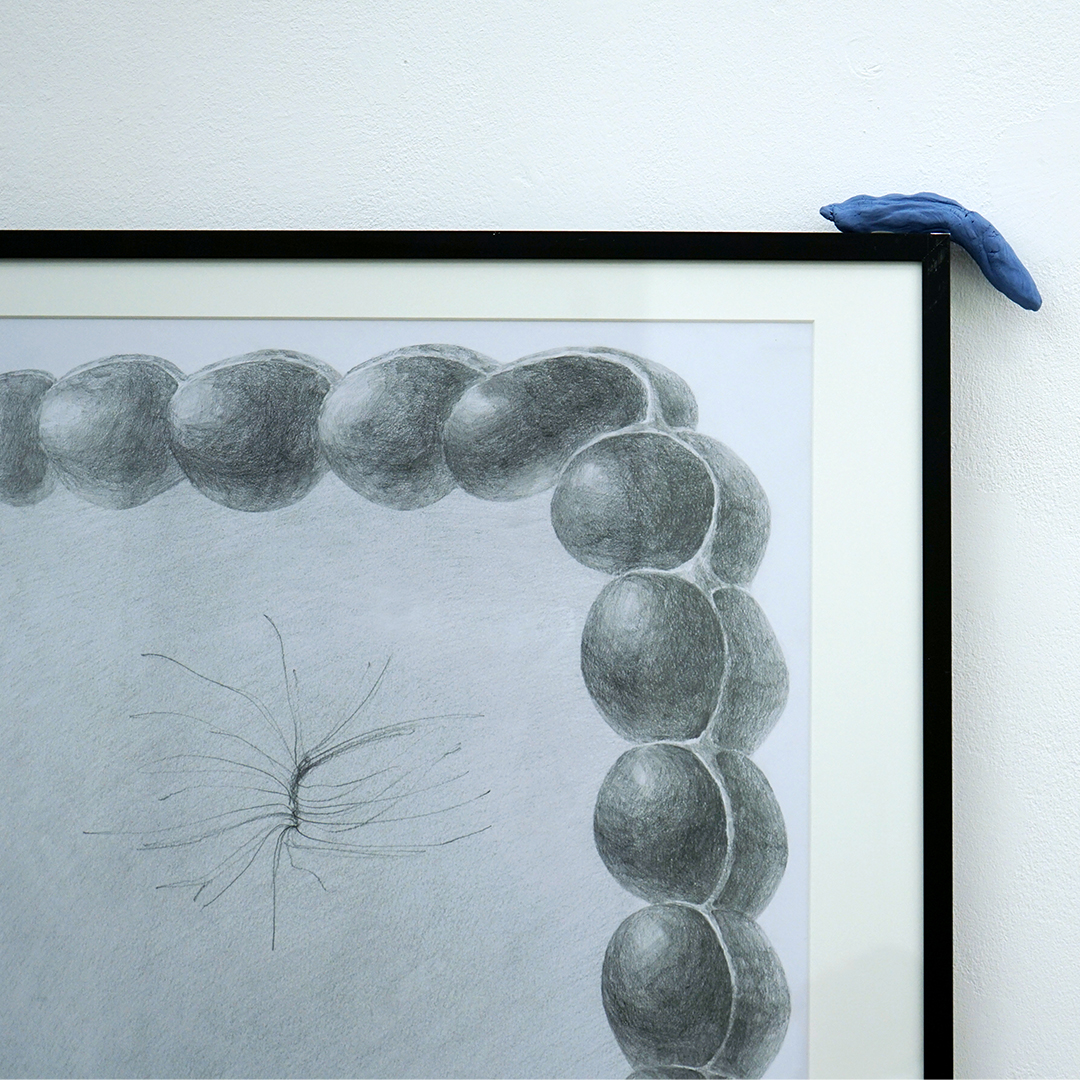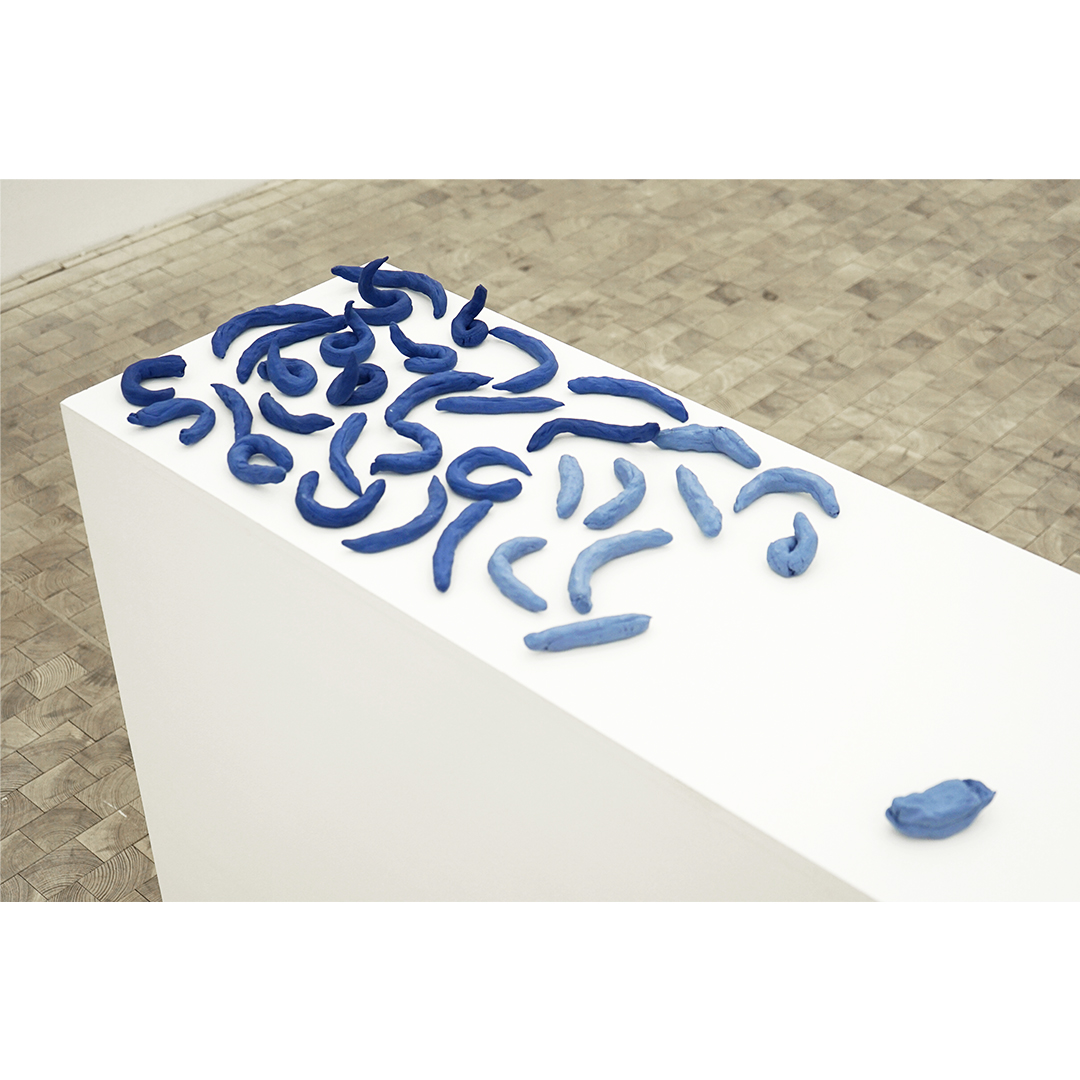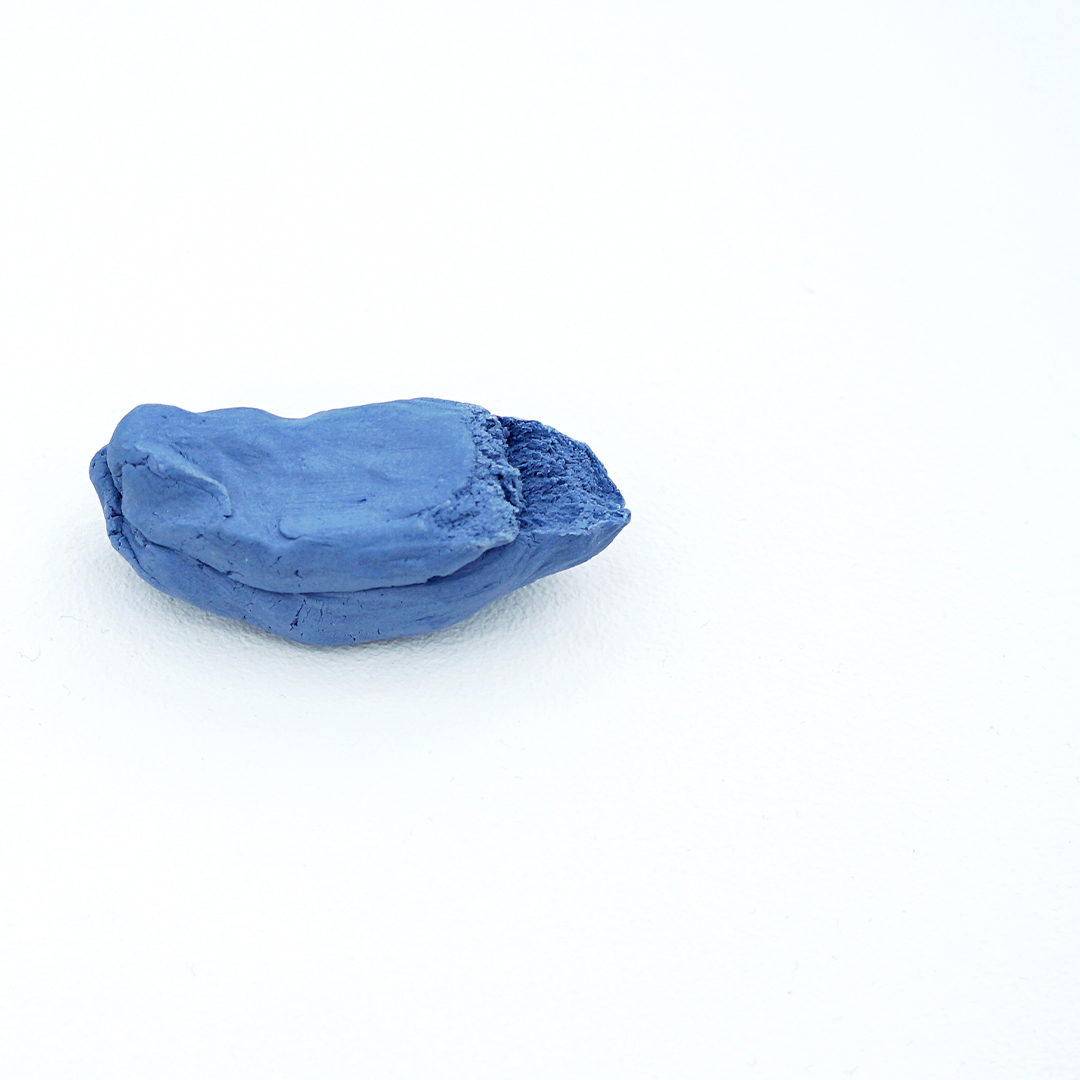 Good-Bye, Blue
porcelain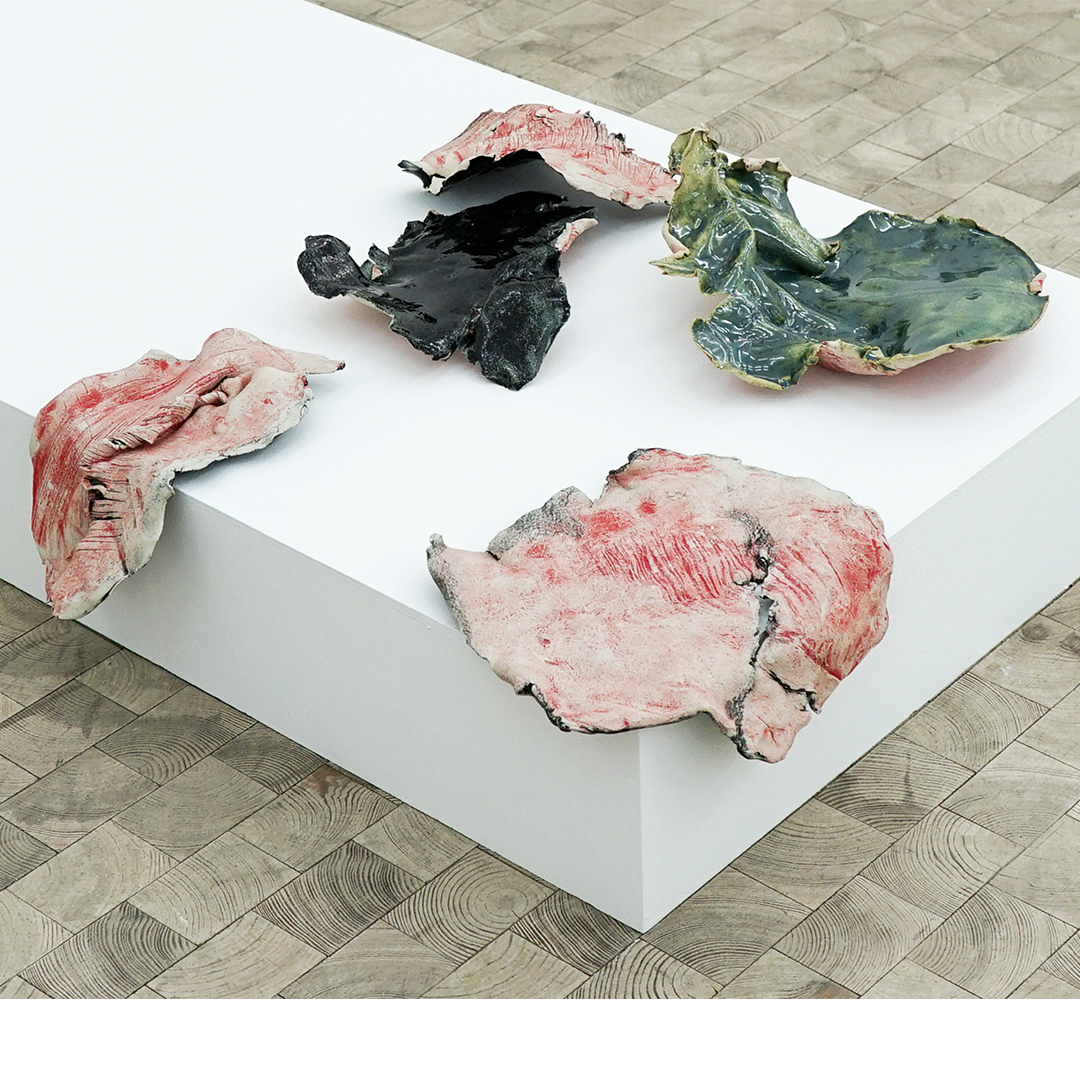 an active act of improvement (flaying)
ceramics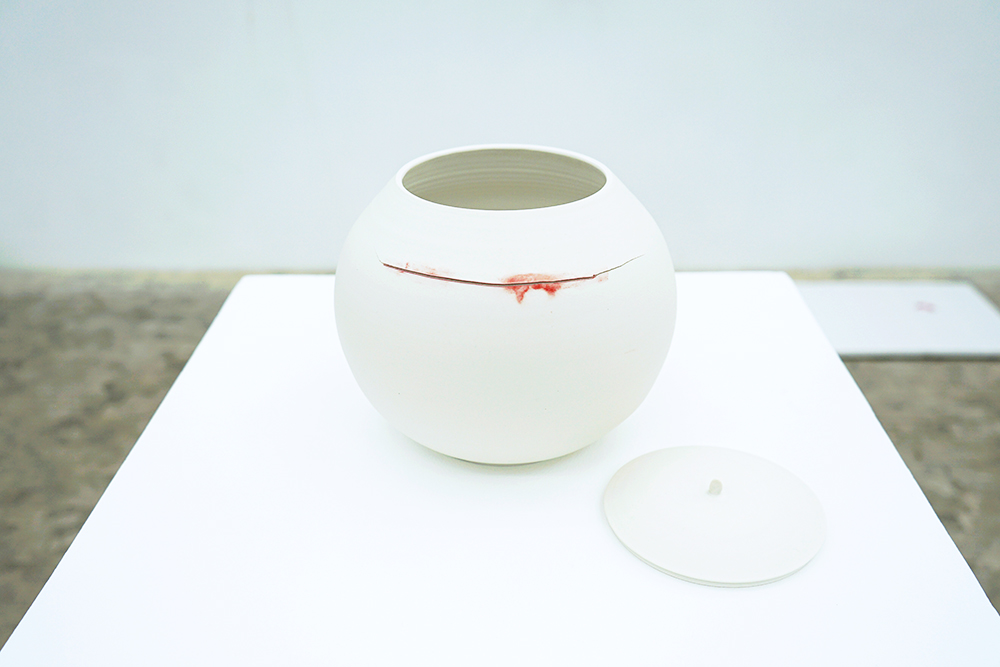 body that is open and closed at the same time
porcelain
[ENG]
Body as container
The series work Body as container consists of various representations with the orifices of the body and the organs in relation to the emotions. The skin is an organ that encloses the self, protects it and at the same time means as a meeting point with the world.
Moreover, the orifices on the body are the passages through which the world goes in and comes out. It enters and stays there for a while or comes out again. [KOR]
컨테이너 몸
작업 컨테이너로서의 몸은 몸에 있는 구멍들과 장기들을 감정들과 연결해 표현한 시리즈작업이다. 자신을 감싸고있고 동시에 세상과 맞닿아있는 소통의 장소 피부라는 장기를 시작으로 몸의 여러가지 구멍들은 세상의 것들이 들어가고 또 나오는 통로이다. 들어갔다가 머무르기도하고 나오기도한다. [DEU]
Körper als Behälter
Die Serienarbeit Körper als Behälter besteht aus verschiedenen Darstellungen mit den Körperöffnungen und den Organen in Bezug auf die Emotionen. Die Haut ist ein Organ, die das Selbst umhüllt, schützt und gleichzeitig als ein Treffpunkt mit der Welt bedeutet.
Noch dazu sind die Körperöffnungen am Körper die Durchgänge, die die Welt hineingeht und herauskommt. Es geht rein und bleibt da eine Weile oder kommt wieder raus.