The skin
2018, Ceramic, sand, video 3 min 58 sec.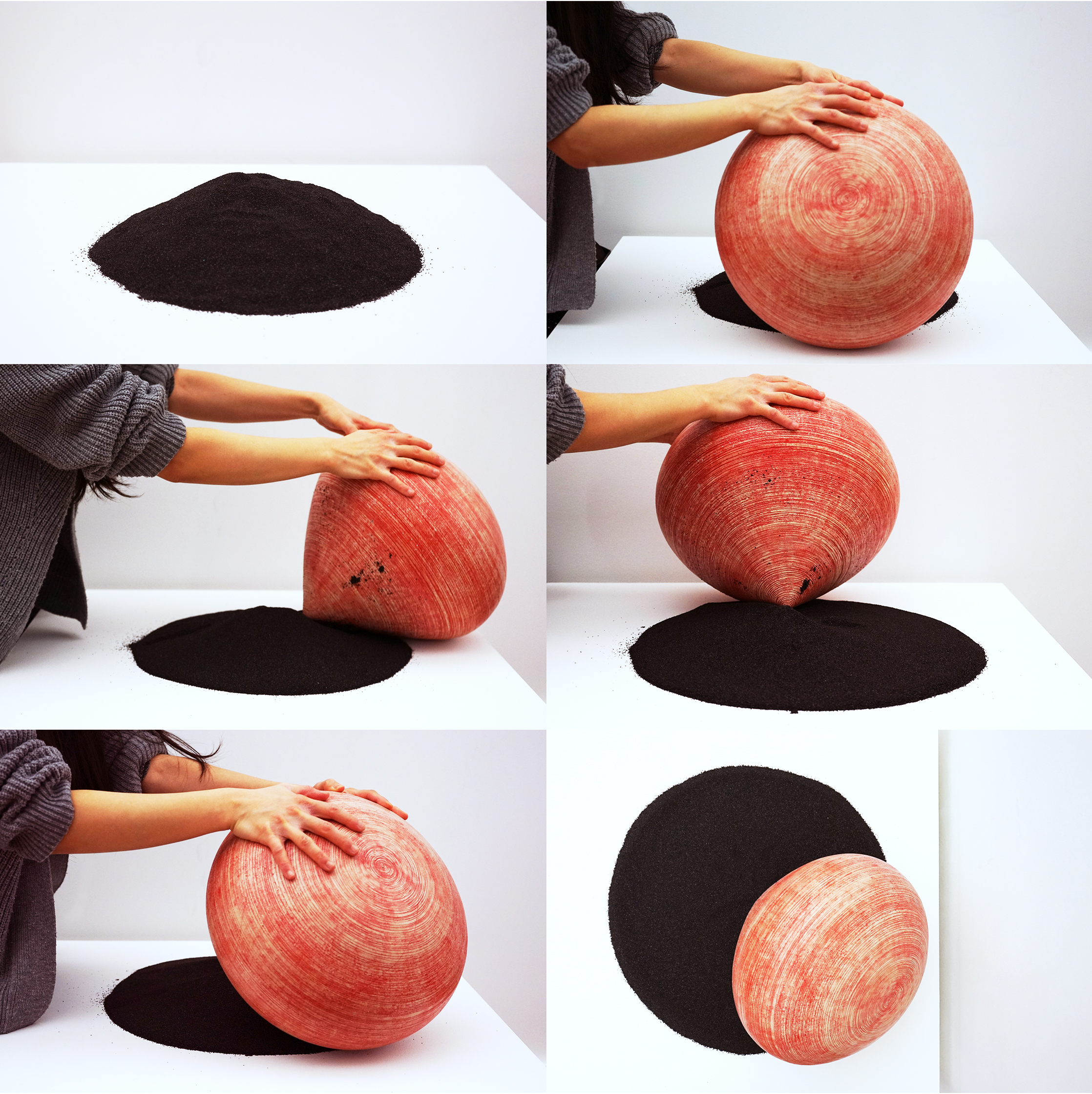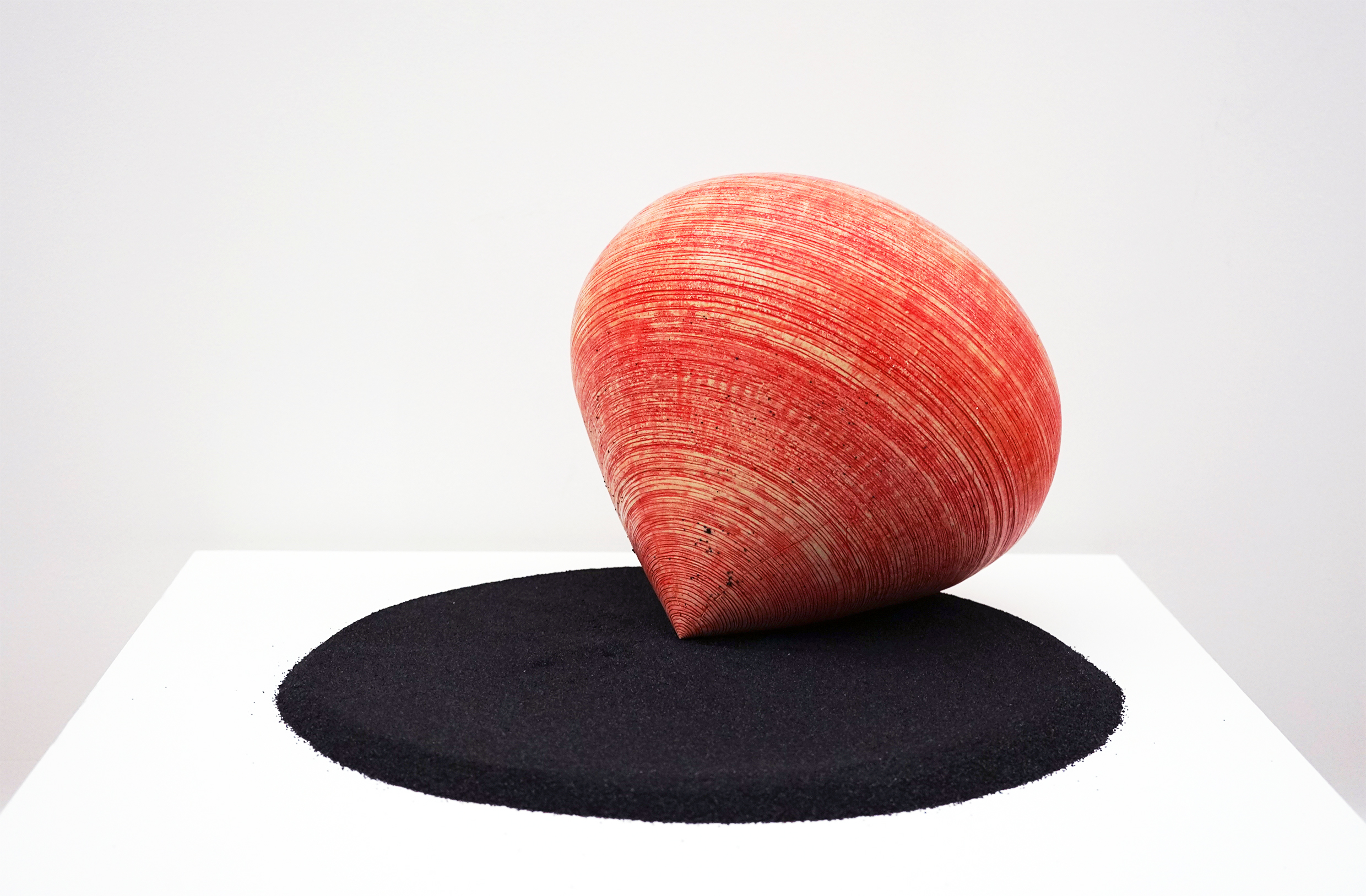 ca.35*29*29cm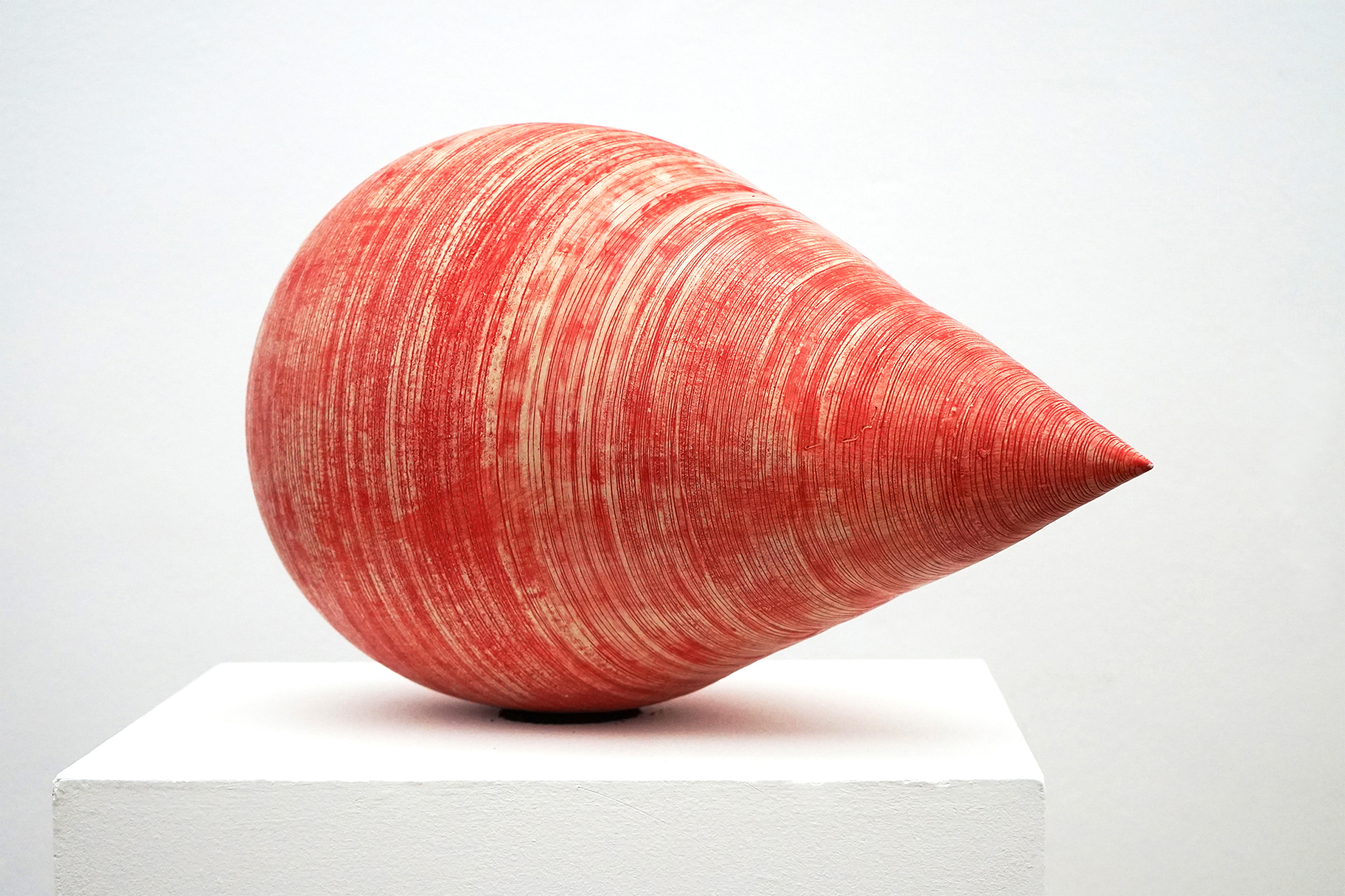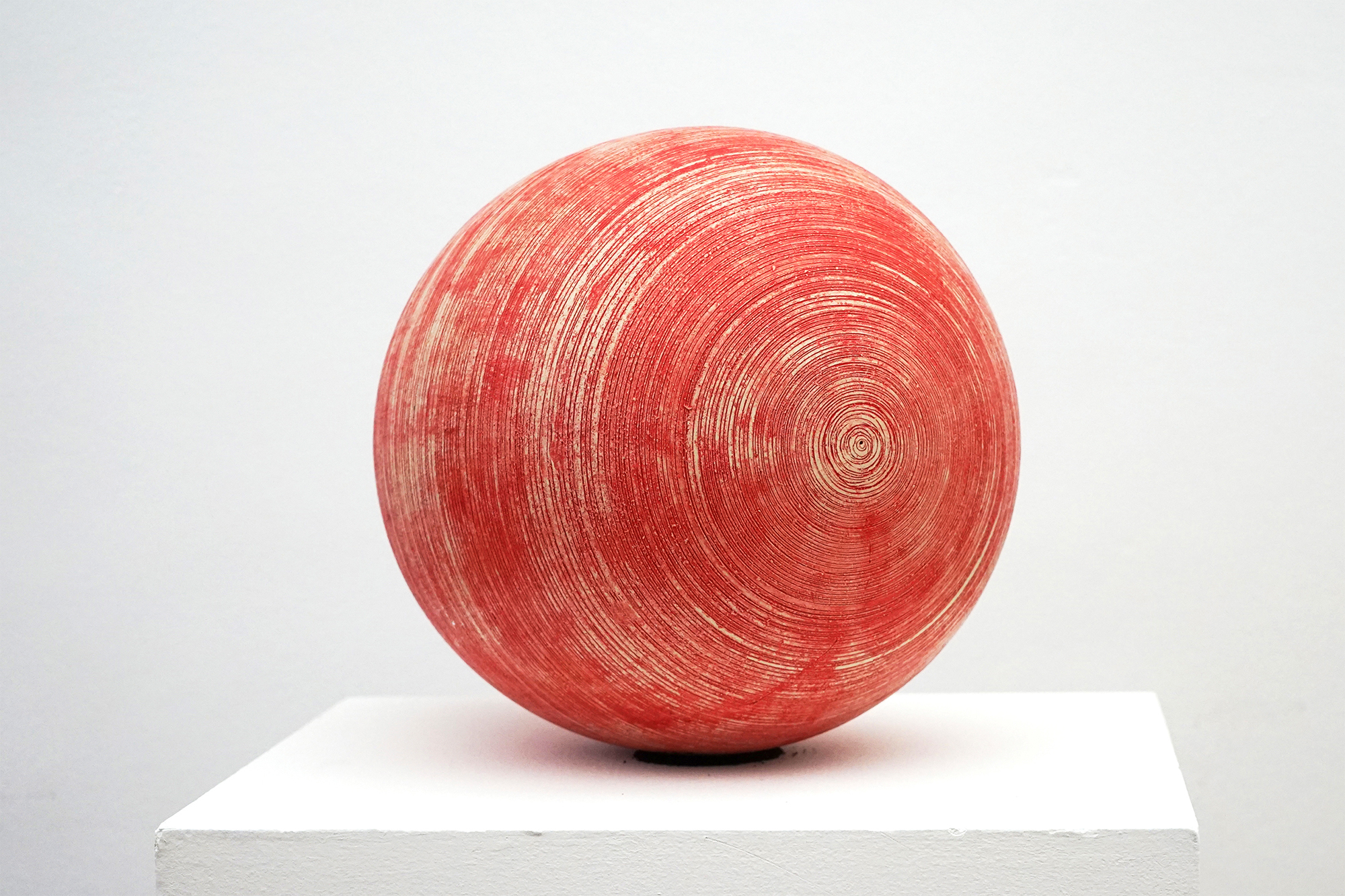 ca.53*31*31cm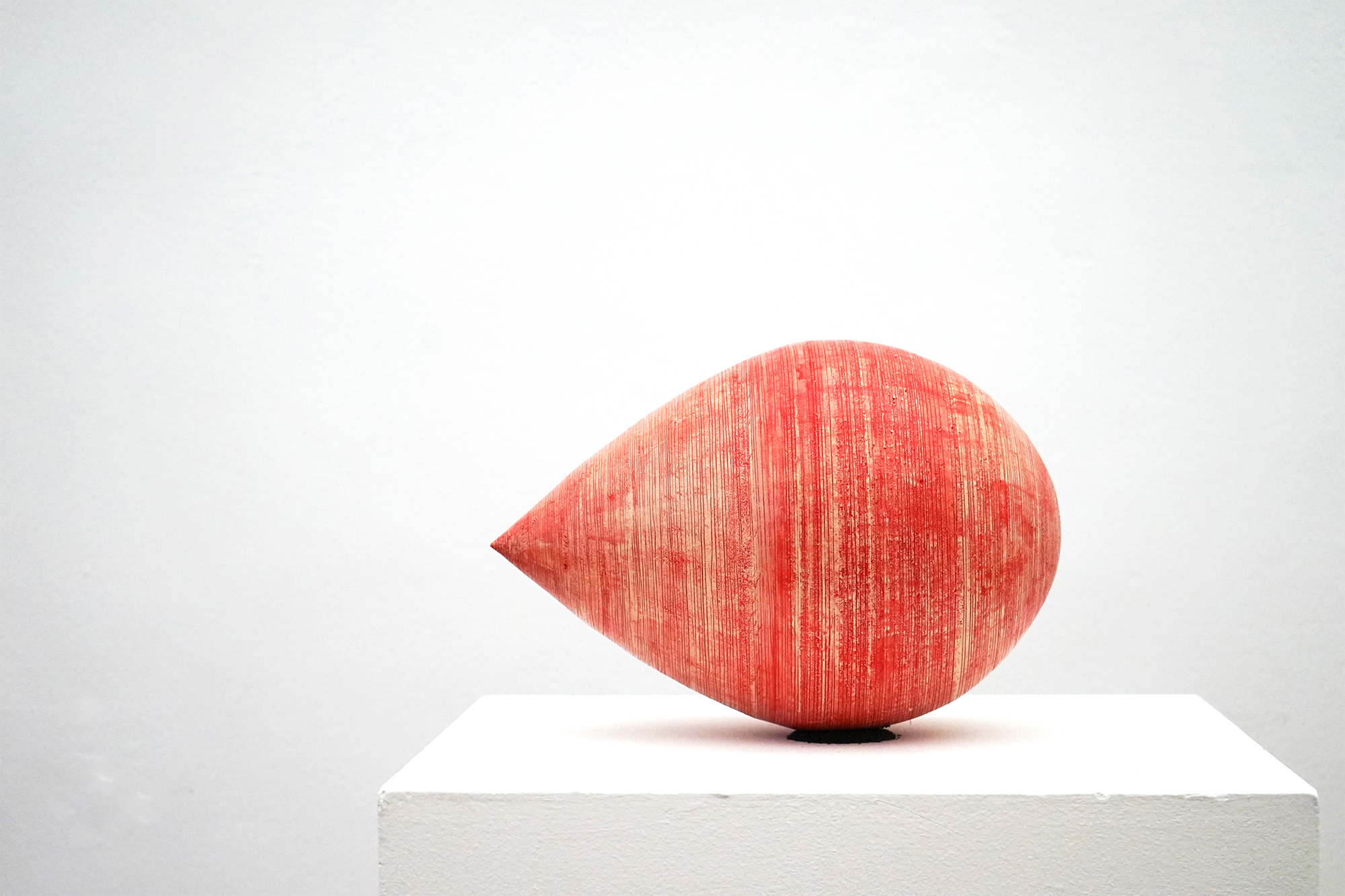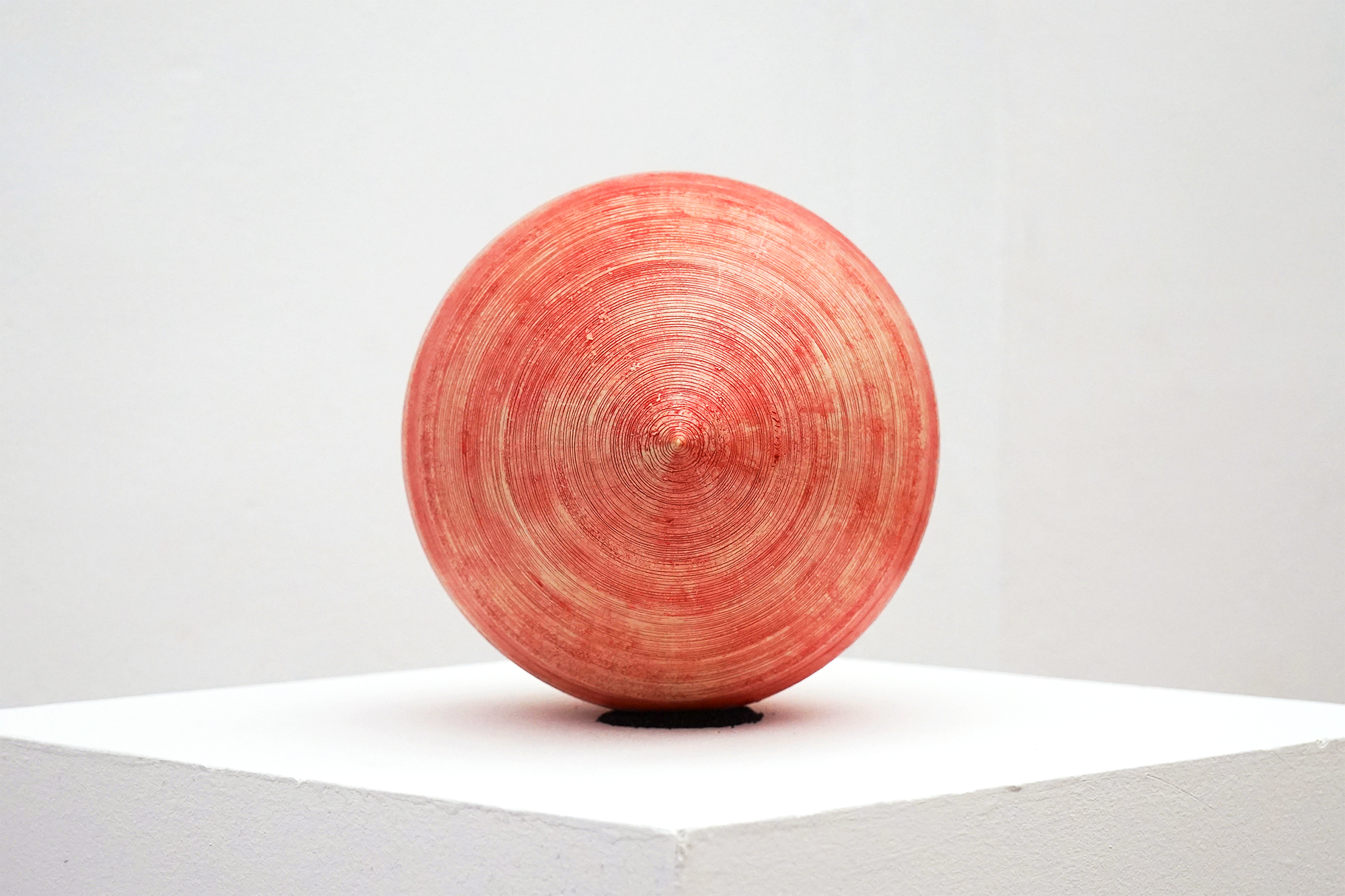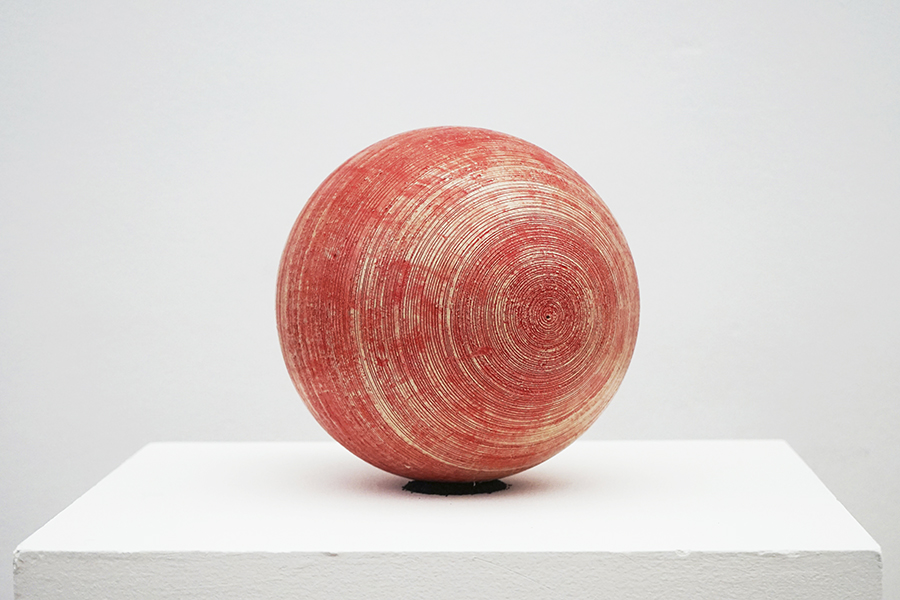 ca.32*22*22cm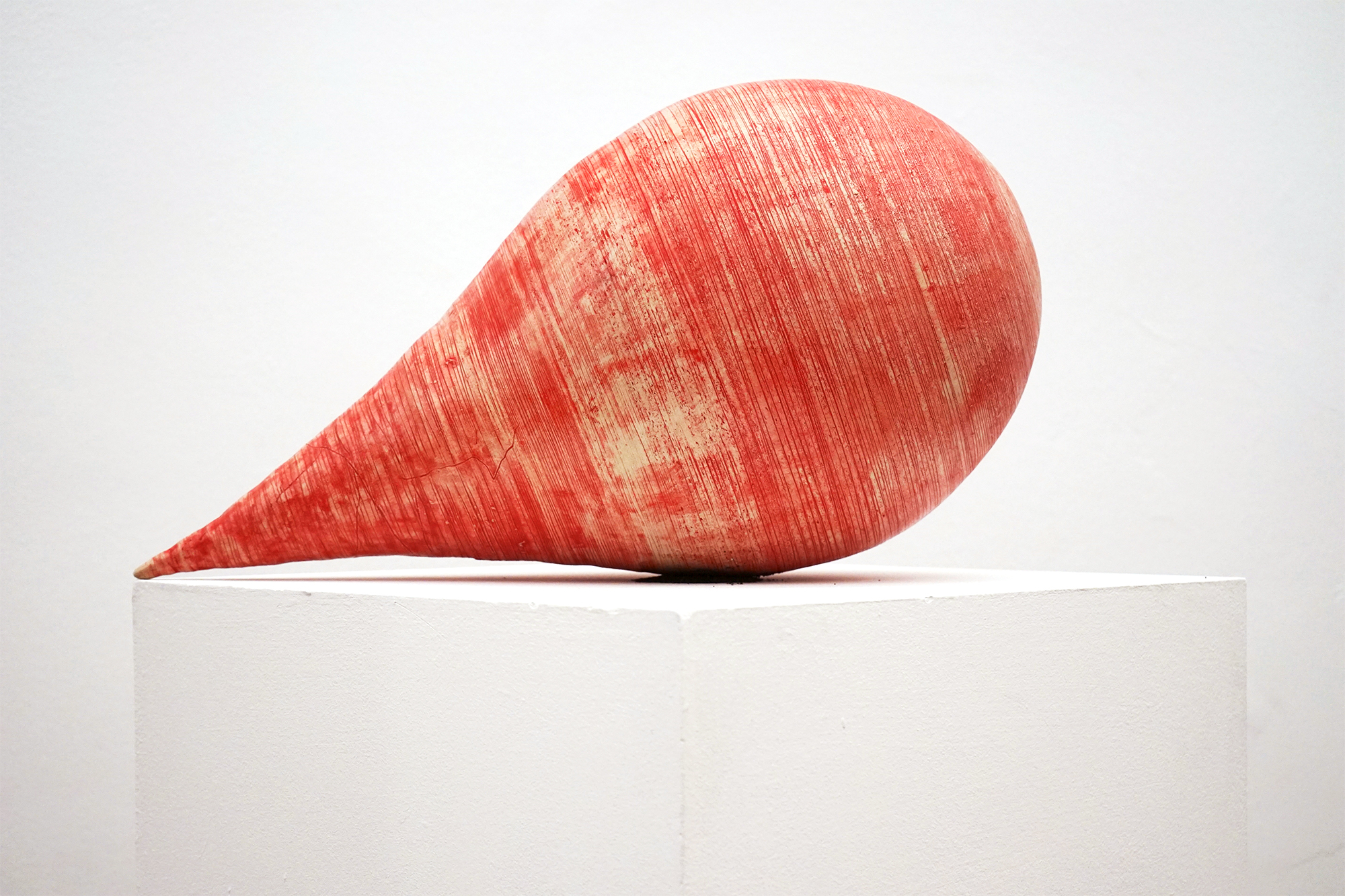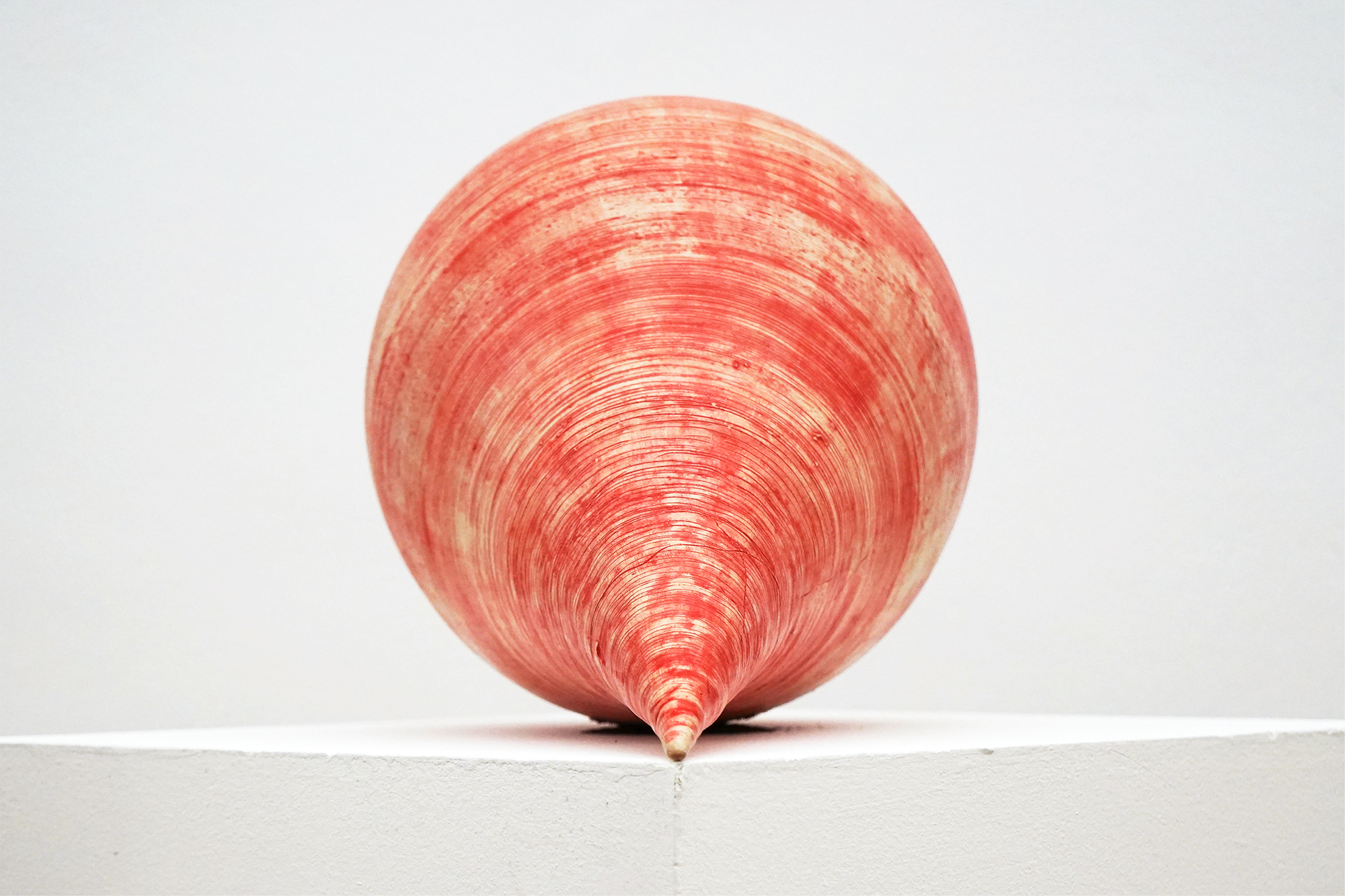 ca.52*29*29cm
[ENG]
The skin
The sculptural works developed by the series of drawings
,,raw"
show that one is always trying to get to another level. Through the rotating movement, the body of the ceramic form leaves a circular drawing on the sand, suggesting the recurring situations and the repetitive attempts. The scratched red wounds are also rubbed on the sand while trying to comfort with the hands.
The spherical shape of the ceramic body is at the same time pointed, resulting in a simultaneous opposition. This process appears paradoxical. The friction causes the red pigments to fall down. The bloody red skin gradually becomes smooth and thus healed. [KOR]
피부
[DEU]
Die von der Bilderserie
,,roh"
entwickelten plastischen Arbeiten zeigen, dass man immer wieder versucht, zu einer anderen Ebene zu gelangen. Durch die Drehbewegung hinterlässt der Körper der keramischen Form eine Kreiszeichnung auf dem Sand, die die immer wiederkehrenden Situationen und die wiederholenden Versuche andeutet. Die gekratzten roten Wunden werden zudem auf dem Sand gerieben, während man mit den Händen zu trösten versucht.
Die kugelige Form des keramischen Körpers ist zugleich spitz, woraus eine gleichzeitige Gegensätzlichkeit resultiert. Dieser Prozess erscheint paradox. Durch die Reibung fallen die roten Pigmente hinunter. Die blutige rote Haut wird allmählich glatt und so geheilt.